It looks like we're going to see a lot more of Paulina Gretzky in 2013, starting with a full photo spread in FLARE.
Wayne Gretzky's daughter fronts the Canadian outlets' February issue — her second time as a cover girl — in a nude dress and heels, and looking far more elegant than we've seen in the past. (Her last photo shoot featuring the tone nude involved flesh-coloured panties.) The magazine reveals Gretzky "has set her sights on the entertainment business" and that an album is on the horizon. They also got her to open up about last year's Insta-scandal — the one that made her (in)famous.
"I think that a couple of pictures sparked an interest," she says. "They acted as if I was doing frontal, like, nudity and that didn't feel right."
And the rumour about Wayne shutting down her Twitter account? Totally false, she says.
Does FLARE's classy cover mean Paulina's partying days are over? We'll soon find out. For now, we approve of her latest clean and polished look.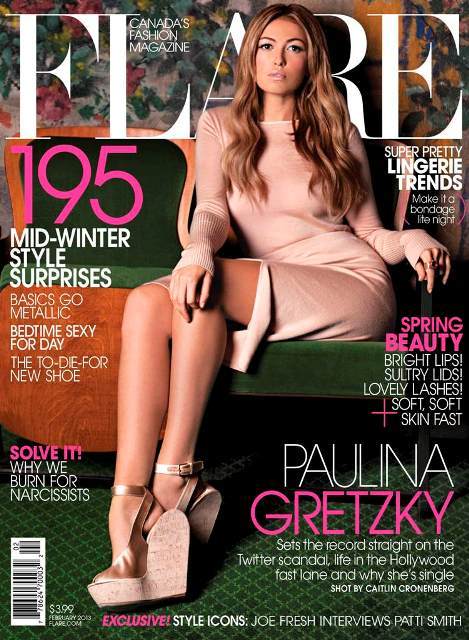 A look at Paulina's life in pictures: