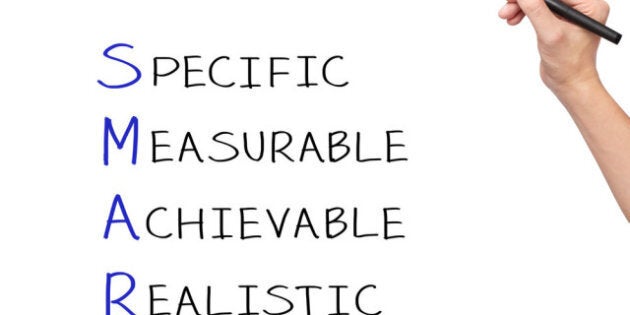 The new year for many of us brings with it many resolutions: ones that hang over our own heads as the calendar gets closer to Dec 31. So you didn't learn how to play guitar via YouTube tutorials, your Grade 3 French has become foreign gibberish and OK, that trip to Spain to run with the bulls just never happened. Don't sweat it. Instead of beating yourself up about last year's shoulda-woulda-couldas — be honest, you may never be able to do a backbend in yoga class — start 2013 with a handful of new resolutions you actually might stick with.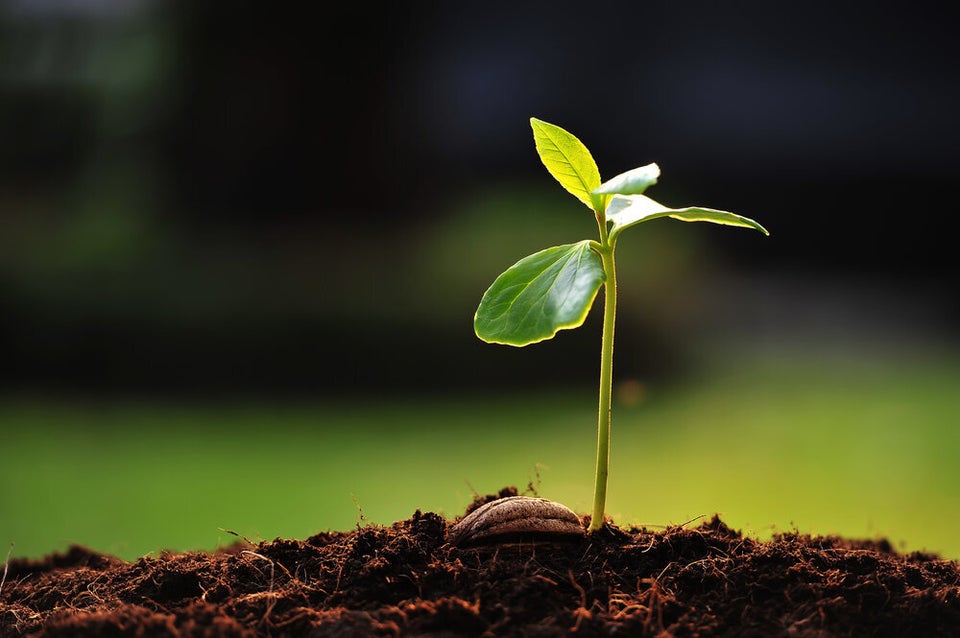 Ten Realistic New Year's Resolutions For 2013
2. Sit Up Straight: Hunching at your desk or dinner table is so last year. Spend 2013 improving your posture. Ease lower back and neck pain and look more confident by doing easy yet effective exercises to help you stand taller. Don't know where to start, read Change Your Posture, Change Your Life: How the Power of the Alexander Technique Can Combat Back Pain, Tension and Stress by Richard Brennan which employs the trendy Alexander Technique for ridding yourself of stress, tension and back pain just by trying out sit-up-straight techniques.
3. Learn To Code: Want to start a blog but can't figure out Twitter? Build your web skills by learning how to create websites, Tumblr pages and become a whiz at CSS with a program created just for women. Founded by Heather Payne in Toronto, Ladies Learning Code makes it easy to start your own website. Guys are welcome too, but with a lady friend. Happy blogging!
4. Cut Out Clutter: Have you seen Hoarding: Buried Alive™? It's not pretty. Challenge yourself and unclutter your life by throwing out one thing per day.. This is a great way to purify your mind and surroundings. A challenge that started at the beginning of this year based on Gail Blanke's book Throw out 50 Things.
5. Work Out: Every year a new exercise trend is born: this year, one-up your fitness friends with a few new Barreworks classes for an over average cardio burn. Think ballet and strength training mixed together for a finely tuned workout program and body. Or, if you're into more of a zen style of gymming and don't have time for before- or after-work exercise, try My Yoga Online: videos, tips, and a schedule planner to help you schedule your active time, efficiently. Namaste.
6. Make Some Lists: There's nothing like a tidy little list to keep you on the right track. Whether it's long or short make it count this year. Tick those boxes, cross off your to-dos and you'll be feeling more organized in no time. Try this handy Dragon Dictation app. It records your audio notes and turns them into text for lists, documents and even emails if you don't have hands to type/write with. If you'd like to take this concept even further, create a bucket list and turn it into a blog.
7. Eat Better: Stop chowing down cafeteria creations, which are often loaded with extra salts, sugars and preservatives—not to mention fats. Make more food at home: you'll save money and practice recipes on your roommates or family with grocery lists, menus, and recipes for a whole year of eating in. Or, read tips and tricks to staying trim and healthy from The Nutrition Twins: hundreds of tips for getting in shape — and staying that way.
8. Read A New Book: Whether you're a serious bookworm or a guilty reader who hasn't cracked open a page in years, start reading more. Take an afternoon on a weekend and troll through your local used bookstore. Pick out your highschool favourites (Catcher in the Rye, anyone?) or a scholarly read that was on your additional reads list in college or university but you totally didn't even try to read that (yeah, The Stranger by Camus). Use this book as inspiration.
9. Change Your Tune: Are you an audiophile? Try Songza.com: an app and website that lets you tailor your mood to your favourite playlists. Or Grooveshark.com where you can create multiple playlists and share them with friends. Great for working out, listening to while working, or cooking dinner. Even better, they're free.
10. Stay Positive: The ultimate secret to a successful New Year outlook? Looking on the bright side. We still love Canadian author Neil Pasricha and his international best selling book, The Book of Awesome. Buy it for yourself or gift it to a friend this year for 1,000 ways to enjoy the little things in life.