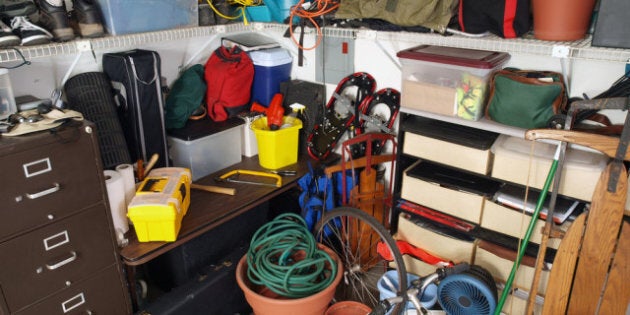 There's no question that we live in a society of "too much." We're drowning in a sea of too much stuff, as evidenced by TV shows like "Hoarders" and "Consumed." We're completely consumed by our addictions to email and social media. We're eating too many calories, which is reflected in our ever-increasing obesity rates. And we're producing too much waste, if our overtaxed dump sites are any indication.
This phenomenon of "too much" is contributing to today's unprecedented stress levels. So what can you do about it? Well, reducing is a good start. Whether you're reducing clutter, reducing waste, reducing screen time or reducing calories, downsizing can leave you feeling like a big weight has been lifted off of your shoulders.
For some effective tips on how to "reduce" your way to a stress-free life, we turned to an expert. Sherry Borsheim, a Vancouver-based productivity & organizing consultant and president of the International Association of Business Organizing, shares some of her proven strategies that will have you reducing life's little stresses in no time.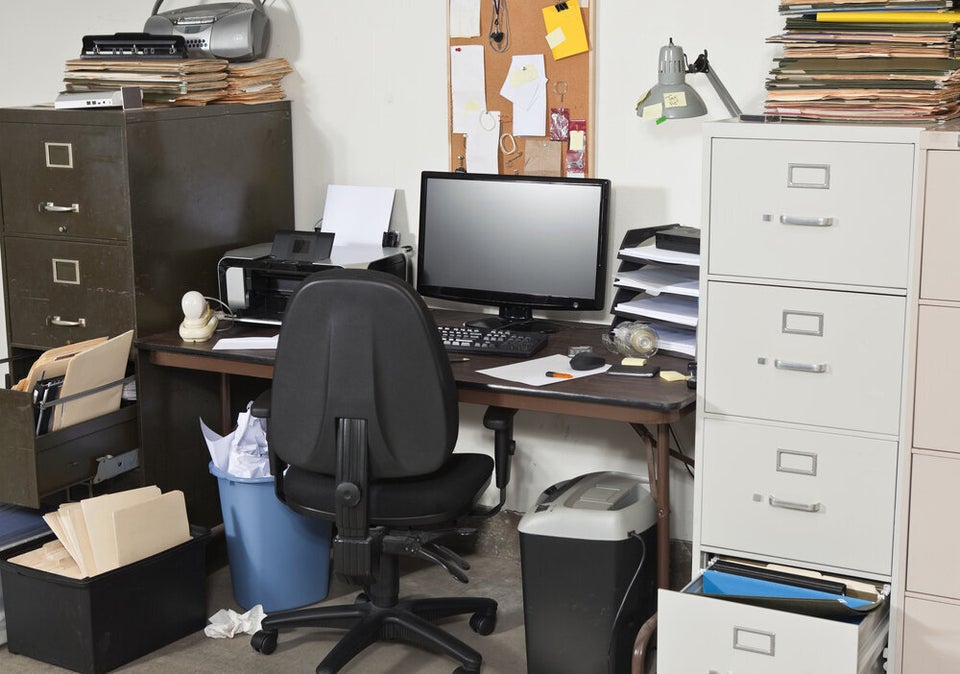 7 Tips On How To Reduce The Clutter In Your Life
1. Deal With It Now, Not Later. This is Borsheim's number-one advice when it comes to reducing clutter – and it can actually help you reduce your expenses, too. "When you leave things to later, they pile up," she says. "When clutter piles up, I see duplicate or triplicate purchases. If you can't find what you need, the next thing you know you have three cheese graters." She recommends making "do it now" a habit by taking a few minutes each day for everyday tasks like sorting through mail, clearing off your countertops or putting your kitchen accessories away in their designated areas to avoid stress-inducing clutter.
2. Know Your Limits. "People don't set boundaries around how much stuff they allow into their lives," says Borsheim. "I use 'one in, one out' as a general rule. You can't just keep bringing it in and bringing it in." She suggests regularly combing through your closet to find and purge items you don't wear often. If you're planning a shopping spree at the mall, make sure to drop old clothes off at a donation bin first.
3. Put Everything In Its Place. It's easy for important items like unopened mail to get lost if you don't know where they are. "Get a beautiful basket or glass bowl," advises Borsheim. "You've got to contain it somehow."
4. Group Like Items Together. "I create zones in my kitchen," says Borsheim. "When you group like things together, you can clearly see what you have. You can't decide what to purge until you see what you have." As an added bonus, if your kitchen is well-organized and user-friendly, it can be more fun to cook, she points out. That just might help you reduce calories if you eat out and order in less.
5. Establish A Recycling Routine. Make sure you have designated areas for recyclables in your home – and bone up on what shouldn't make its way into the trash in order to reduce your waste. "People should educate themselves about where and what to recycle," says Borsheim, adding that you may be surprised by the variety of specialty recycling facilities that exist. "I can actually go and donate my shreddings," she says. Find out where to recycle electronics, furniture and basics like paper and plastic, and make sure to drop them off regularly before they build up.
6. Step Away From The Email. And Social Media. "People are overwhelmed by email in general," says Borsheim. That extends to personal communications, too. Many people are compulsively checking their email and social media throughout the entire day, which can create stress. Borsheim recommends checking personal email and social media just four times per day, and turning off any social media alerts that may unnecessarily clutter your inbox. "Just try it for a week," she suggests.
7. Write Down Your Obligations. "You would be amazed by the number of people who don't use calendars," says Borsheim, adding that she sees this a lot with busy moms who are juggling multiple kids' schedule in addition to their own responsibilities. "If your head is full of all of these things you need to do, it creates an undercurrent of stress." She suggests using an electronic program like EverNote, which can be synced to your computer and smartphone. As a bonus, going digital cuts down on your paper clutter!