 A poll by Ipsos-Reid for Postmedia found 45 per cent of Canadians approve of the way Harper is handling his job, the kind of numbers that would easily give his Conservative Party a governing majority in a general election.
But passions run high among his opponents. Only 11 per cent strongly approve of Harper's performance, while 26 per cent strongly disapprove (another 29 per cent somewhat disapprove).
Similarly, 44 per cent of respondents said they shared the prime minister's "values when it comes to where Canada should be headed."However, there are stark regional variations. While 60 per cent of Albertans agreed with that statement, that number was only 28 per cent in Quebec.
A slightly larger proportion, 48 per cent, somewhat or strongly agreed that Harper's approach to politics has been good for Canada, while 44 per cent said that the majority government in Ottawa is working well. The same number of Canadians said Harper's approach to politics has been good for Parliament. Undoubtedly, the opposition parties would find themselves in the 56 per cent of respondents who disagreed.
Interestingly, Harper's lowest result came on the question of whether he should run again in 2015: 43 per cent somewhat or strongly agreed that he should, compared to 57 per cent who thought he shouldn't. His lowest numbers came in Quebec (30 per cent) and Atlantic Canada (32), and only in Alberta did a majority think he should take another kick at the can.
A poll by Nanos Research for the Institute for Research on Public Policy produced some similar results, but muddied the waters by giving respondents a greater array of possible answers. One-third of Canadians said the performance of Harper's government was very or somewhat good, while another third said it was somewhat or very poor. The remaining third gave his performance an average rating or were unsure.
Canadians were more bullish on whether Canada is headed in the right direction: 48 per cent said so, compared to only 27 per cent who said the country is going in the wrong direction. While that is the lowest proportion of respondents in recent years to give the country the thumbs up, the wrong direction score was also the lowest since 2007. The cause is the unusually high 25 per cent who were unsure of the answer -- if those are removed, 64 per cent of remaining respondents think the country is headed in the right direction. That is generally in line with other tallies with the "unsures" removed, lower than the 77 per cent of 2007 but higher than the 58 per cent of 2010. Nevertheless, the uncertainty that Canadians are expressing this year on whether the country is headed in the right or wrong direction is less than positive.
While any leader would prefer to have an approval rating of over 50 per cent, the prime minister has reason to feel comfortable with these numbers. The kind of widespread disapproval of his performance or how the country is doing that would spell the end of his political future does not appear to exist. When there is no imperative desire for change, the incumbent almost always has a huge advantage.
Éric Grenier taps The Pulse of federal and regional politics for Huffington Post Canada readers on most Tuesdays and Fridays. Grenier is the author of ThreeHundredEight.com, covering Canadian politics, polls and electoral projections.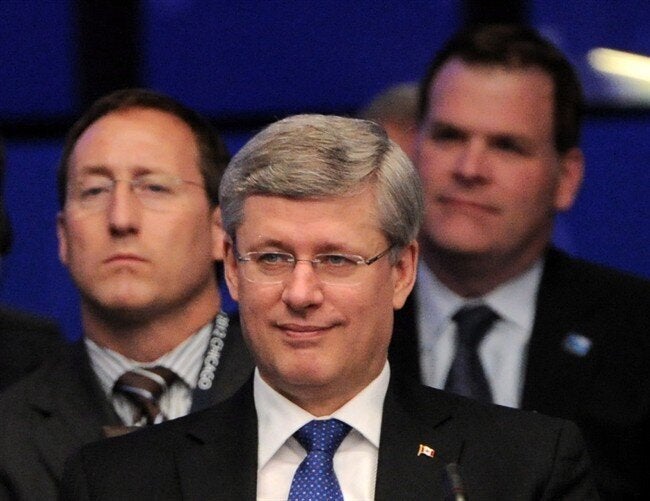 The 7 Most Overused Tory Talking Points