 It's said that everything's bigger in Texas, so it's no surprise that the biggest airline in the world flies in and out of not one, not two, but three airports located in the state.
According to the Centre for Aviation, a group that monitors all things related to planes and flying, United Airlines is the world's largest carrier for 2012. The airline dethroned Delta Airlines, 2011's largest airline, after it bumped up its carrying capacity by roughly 67 per cent from 2011 to 2012. It helped, of course that United merged with Continental Airlines back in 2010, according to the Associated Press. It wasn't until March of 2012, however, that United finally dissolved all businesses into one group.
Meanwhile, Delta dropped to second place in 2012 after recording 0.3 per cent fewer available seats per kilometre (ASK) — the standard measurement for measuring carrying capacity. ASKs are calculated by taking the number of free seats on a flight and multiplying by the kilometres or miles of the trip within a week, and are considered a key measurement in the aviation industry. Add in the fact that several airlines travel to just about every country in the world (we're looking at you, British Airways) or make 15-hour flights spanning 12,000 km (hi there, Emirates) and carriers' ASKs can work their way into the billions.
So what does this mean for travellers? Well, for those with a stake in the airline industry, 2012's numbers have the current third-place Emirates poised to soar into second place by next year, according to the Daily Telegraph. For the average traveller, it's a safe bet to start expecting United Airlines to brand themselves as "the largest airline in the world."
When it came to Canadian airlines, Canada's only representative didn't even crack the top 10 ranking. According to the Centre, Air Canada dropped three spots from 18 in 2011 to 21 in 2012. To see the rest of the world's biggest airlines — and more importantly, where they'll fly to — check out the gallery below.
World's Biggest Airlines Of 2012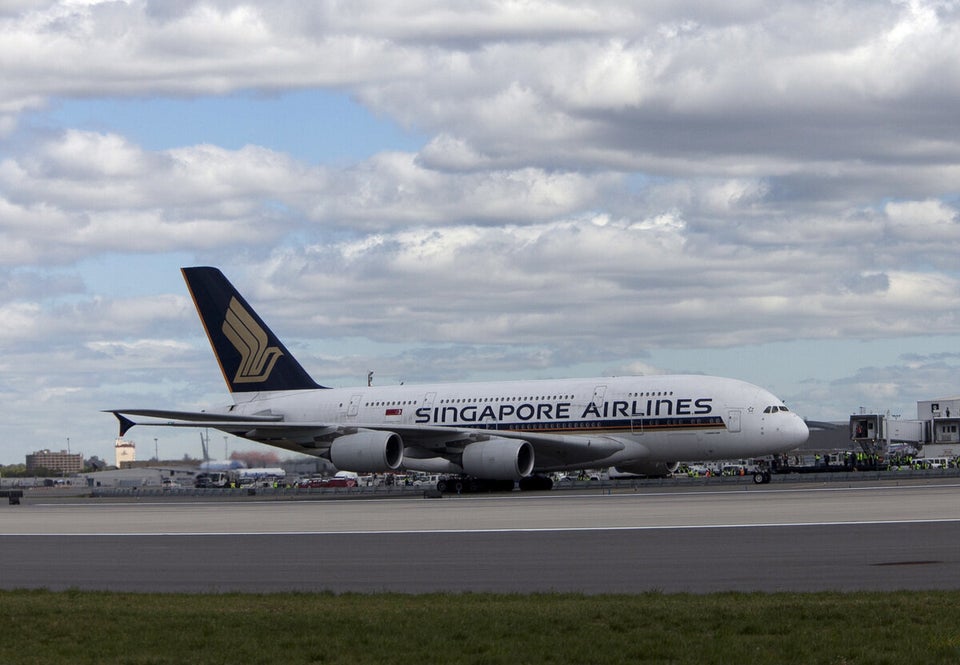 The Biggest Airlines Of 2012
2,375,715,435 available seats per kilometre per week
2,596,677,741 available seats per kilometre per week
2,825,526,843 available seats per kilometre per week
3,049,528,888 available seats per kilometre per week
3,158,824,795 available seats per kilometre per week
3,276,525,770 available seats per kilometre per week
4,800,884,481 available seats per kilometre per week
4,992,911,535 available seats per kilometre per week
5,643,676,049 available seats per kilometre per week