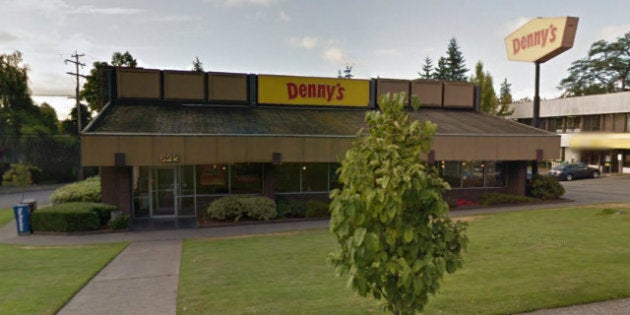 UPDATE - Jan. 8, 2013: Vancouver police have charged two Richmond teens in the stabbing. Casey James Hiscoe, and Zi Hao "Ivan" Wang, both aged 18, have been charged with robbery and aggravated assault. Hiscoe is also charged with assault with a weapon and possession of a weapon for a dangerous purpose.
A Vancouver man is in hospital with serious injuries after masked attackers stabbed him in the parking lot of a Denny's restaurant on Friday afternoon.
The 21-year-old man was leaving the Denny's on Southwest Marine Drive at 4:30 p.m. when he was attacked in the parking lot by several men wearing masks, said Vancouver police in a news release.
The victim was taken to hospital by ambulance with multiple stab wounds.
Shortly after the attack, RCMP helped Vancouver police arrest one suspect. They're still looking for others involved in the ambush.
Police say it appears the attack was targeted.