 It appears inevitable that Roberto Luongo will leave the Vancouver Canucks this season. That's according to the netminder himself, who said in July that it's "time to move on" from the team where he's tended the pipes for six seasons.
Luongo's admission has sparked plenty of speculation, as hockey writers and fans wonder where the former All-Star and 2010 Olympic gold medal winner will be traded to.
Here are a few possibilities:
The Broad Street Bullies were among the most entertaining teams to watch in the 2012 Stanley Cup playoffs. They had an insane first-round matchup with the Pittsburgh Penguins that saw as many as 10 goals get past the Flyers goaltenders. Starting goalie Ilya Bryzgalov let in four goals on 15 shots in the first period. Now, according to Greg Wyshynski at Yahoo's Puck Daddy blog, they have interest in Roberto Luongo, although he also has a quote from Philly GM Paul Holmgren say it's not true.
This hapless hockey franchise has spent several years trying to contend for the playoffs. They managed 13th place in the Eastern Conference last year, prompting the team to issue a public apology.
Goaltending has been among the team's weakest spots and acquiring Luongo might just be enough to get them over the hump. Even the Luongo acknowledges Toronto is a possibility, the Toronto Sun reports. But who would the Canucks get in return?
Tyler Bozak is a second-line centre could fill in for Ryan Kesler while the latter recovers from shoulder surgery. Playmaker Mikhail Grabovski has improved enormously in his time with the Leafs, but the team seems less likely to give him up. Other attractive options include former first-rounder Nazem Kadri, 6'5" centre Joe Colborne or defenceman Jake Gardiner.
The Oilers may be stacked with offensive prospects but they're severely lacking in net. Edmonton's top goaltending prospect is Devan Dubnyk, who can cover the net with his 6'5" frame but hasn't quite shown the game-to-game consistency needed to succeed in the NHL. Any talk of Luongo heading to Alberta would raise the possibility of a young prospect going the other way. That's probably too much for Oilers management to swallow but Jonathan Willis at the Edmonton Journal thinks Luongo is at least worth discussing.
Luongo's five years in south Florida made him one of the most sought-after goaltenders in the league. He told a reporter that Florida would make the most sense for his career and for his family, according to the Vancouver Sun, but the only question is if they want him back. The team is already stacked in goal with top prospect Jacob Markstrom alongside veterans Scott Clemmensen and Jose Theodore. What sense does it make for the Panthers to take him?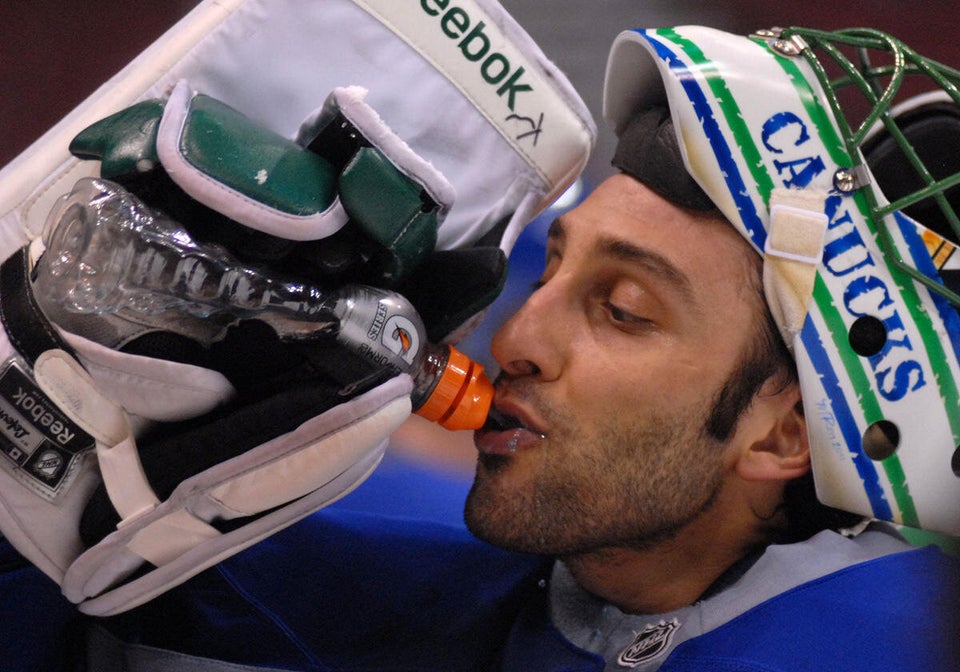 Vancouver Canucks Players 2012/13