Something stinky is happening east of Edmonton and one property owner is trying to flush out what happened.
Randy Nemirsky was left scratching his head after thieves made off with a large outhouse from his farm.
The outhouse, which weighed between 800 to 1,000 pounds, was bolted to the ground and would not have been an easy steal, Nemirsky told CBC Edmonton.
"I think at least four to six guys had to come here to do this ... two guys? No way they could do this," he said, looking over the hole where the outhouse once stood.
Nemirsky and his son Nick spent time last August rebuilding the outhouse on the farm near Lamont, 60 kilometres east of Edmonton. They tore down the original outhouse, which had been built in 1936, and built an improved one in its place.
The new structure stood eight feet tall and was made from plywood and two-by-fours, theEdmonton Journal reports. It was fashioned with a soft-seat cover for the toilet and an 80-year-old door from his mother's basement.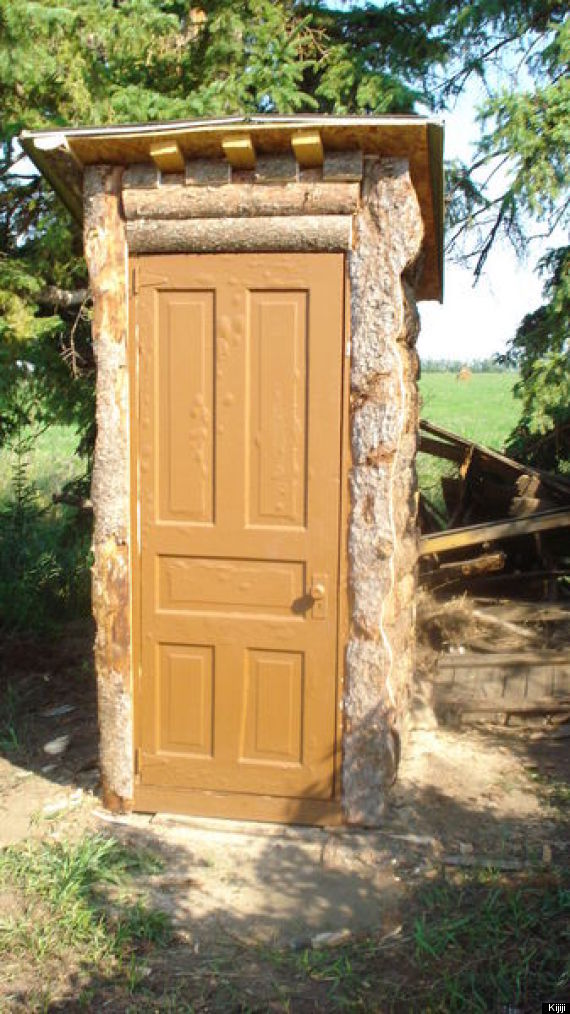 Nemirsky is offering a $500 reward for the return of his handmade latrine. But despite an ad on Kijiji and plenty of support from the community, there have been no leads.
"You don't steal a toilet. You maybe tip it over on Halloween, but why would you steal a man's toilet?" the Edmonton Journals quotes Nemirsky, 50, as saying.
"It was so unique to have it there."
He told the CBC the structure cost about $1,000 to build, including paint and siding.
"I can build another one, but how low can you go to steal a man's privy?"
For now, Nemirsky plans to keep an eye out for his stolen throne, but expects he'll have to build a new one - one that's harder to swipe.
Also on HuffPost