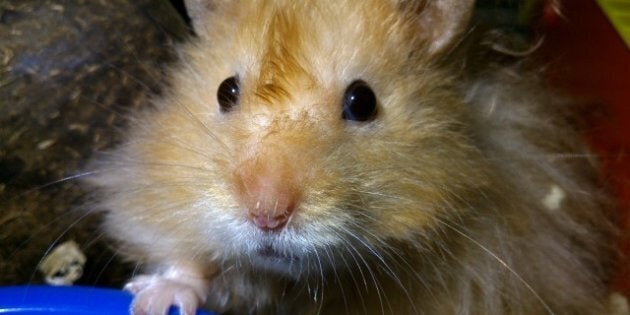 An angry mama hamster is probably not an emergency but one man felt it was a case for 911 when he called about an aggressive hamster who had just birthed 10 babies. He planned to drop the hamsters in a RCMP parking lot before the dispatcher talked him down.
The situation was eventually resolved, with no harm coming to the hamster or her babies, the RCMP said in a Tuesday news release.
Another call saw the Mounties deal with a situation lifted from the world's most popular joke. A caller phoned 911 about a chicken trying to cross the road and causing chaos at a major intersection.
The caller even gave a meticulous description of the offender: brown feathers, a red comb, a yellow beak and chicken legs.
Another man called 911 about a substandard pizza he had ordered the previous night for which the pizzeria refused a replacement. Police explained to the man that they could not enforce good food. The man hung up satisfied with that explanation.
The RCMP urges the public to use 911 only when crimes are in progress or when people or property are being threatened.