 And what better way to honour the lady we all not-so-secretly want to be, than by taking an in-depth look at her style?
According to Refinery 29, British Vogue has taken it upon themselves to do a forensic analysis of the Duchess's on-camera looks. The mag's fashion editor, Lisa Armstrong, reportedly took the time to analyse every public outfit the Duchess has worn since 2011. The result? A factually correct list of style suggestions you can use to be more like Kate.
For example, did you know Kate prefers wearing red over every other colour? Her next favourite hues, says the Daily Mail, include white and grey. And her engagement dress, the one by LK Bennett, is the most coveted ensemble she's ever donned.
For now, we've done some (less creepy) legwork and tracked down some high/low versions of her favourite outfits.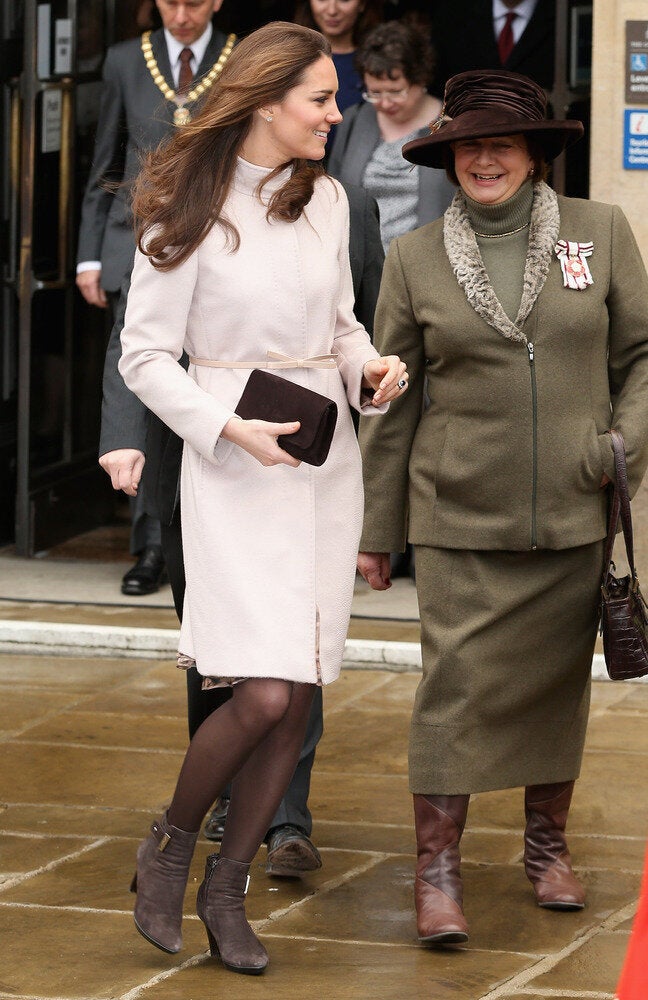 31 Kate Middleton Outfits