It's any aspiring hockey player's dream come true.
"The first rink was just shoveled snow to the sides and I turned the sprinkler on. I added small boards and the boards got bigger and better," Erron told CTV Edmonton.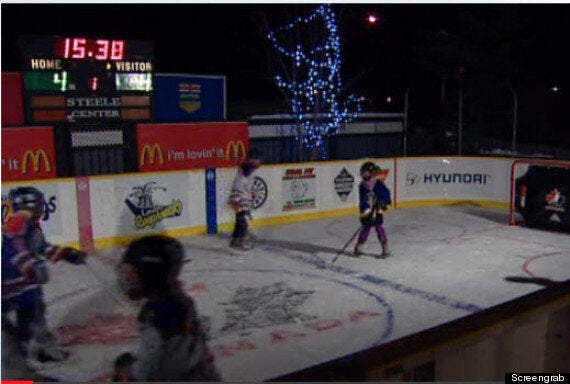 "I thought I'd put Canada on there, I've always wanted to do that one, especially with Nuge playing over there in the world juniors."
"I think it's pretty cool," their son, nine-year-old Niklas Steele, told CTV. "All my friends can skate on it."
"I hated skating when I was little, but then once we got this up I went out there all the time."
"It is a lot of work and when you think about it we have to shovel our backyard ever time it snows which is crazy but the kids love it," Christa said of the project, which now bears the name 'Steele Centre.'
"It's fun to watch the kids faces and to watch your guys faces when you come out it's neat to see because nobody expects this in a backyard."