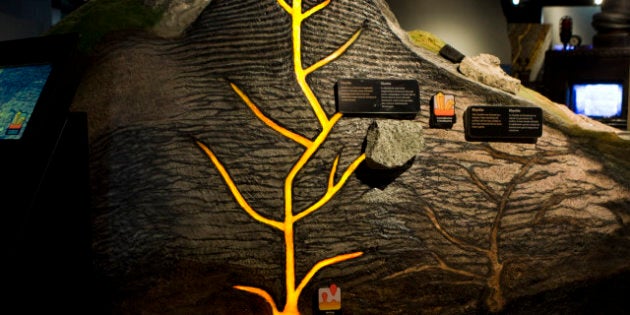 Travel isn't always about business or pleasure — sometimes, the art of visiting somewhere new involves learning something new. When it comes to Canadian museums, there's no shortage of knowledge tucked away behind those glass casings across the country. To showcase some of our country's collective wisdom, HuffPost Canada Travel will be a featuring Canadian museums each week, from the obscure to the originals. Call it a mini, virtual tour if you will, but we're calling it Exhibit Eh — and yes, photography is permitted.
Admission: It's known for attracting kids and families, but now the Canadian Museum of Nature is hoping it'll also be known as a place visitors will want to spend their Friday nights. The museum will be the first in Ottawa — and one of many across Canada — to transform itself into a "date venue" with its "Nature Nocturne" event in order to attract those who wouldn't normally step inside a museum. On the outside, the venue looks more like a castle than a club, but it's what's inside that will remind visitors how it became Canada's first national purpose museum.
What To Expect: "There's something for everyone," says Laura Sutin, the museum's marketing and communications officer. And with five floors, six galleries and a separate wing reserved for special exhibits, odds are that she's probably right. So what exactly is inside each gallery? Well, the museum's collection breaks down into four sections: botany, earth sciences, invertebrates and vertebrates. Those with a fear of creepy crawlies may want to pass on the 500,000 insect groupings in the invertebrate collection and check out the skins, pelts and bones in mammal gallery instead. Standout attractions also include the now fully-opened Vale (pronounced valley) Earth Gallery.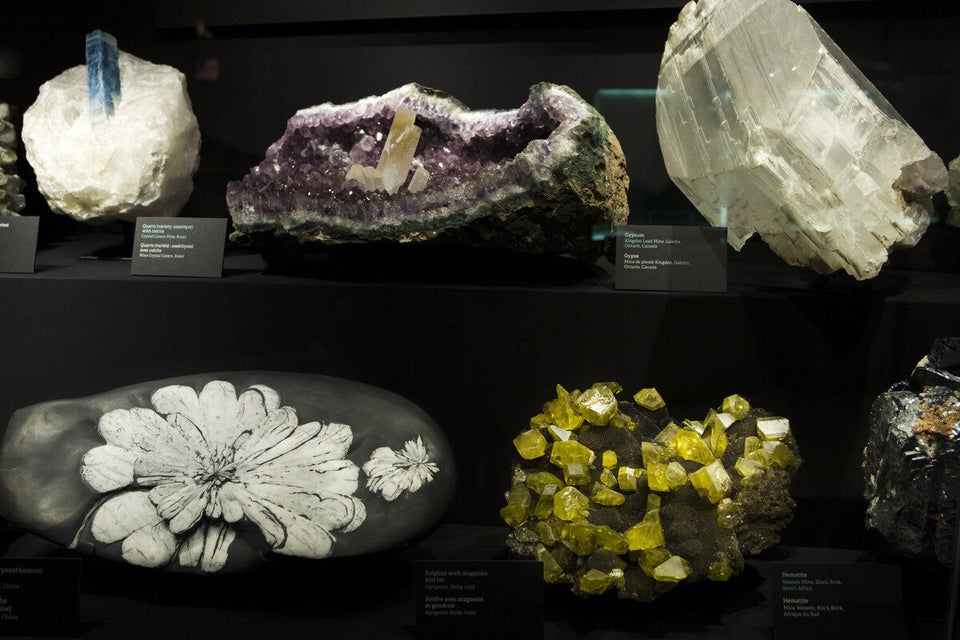 Canadian Museum Of Nature -- Vale Earth Gallery
What You'll Find: For Michel Picard, one of the curators with the Earth Sciences Section, the new Vale Earth Gallery should appeal to those looking for something more than just glimmering gems. Prior to fully opening back in November of 2012, the gallery was actually split in two exhibits: "Earth Hall," which dates as far back as 1972, and the Viola MacMillan Mineral Gallery, which was built in 1992. Picard says the new Vale Earth Gallery combines the best of the two collections to make for something that's "a lot more educational than just showing off pretty things with explanation," noting the museum's massive 3D globe that users can interact with via joystick while "tinkering" with the Earth's layers.
What's Next: According to Picard, the Vale Earth Gallery is now part of the museum's permanent collection and won't be going anywhere soon. The museum's "Nature Nocturne" event on the other hand, will be running in a more limited capacity. The event runs on the last Friday of each month, with the first night kicking off on January 25 and six more times after that, from February to April and September to October. Each event promises a fresh feel, whether it's changes to the DJ, drinks, food or art installations. As Sutin puts it, she's hoping 'Nature Nocturne' will change newcomers' perspectives on the museum.
"Natural history doesn't have to be something you just learn about in school. It's very alive and exciting."
The Canadian Museum of Nature is located at 240 McLeod Street, Ottawa, Ontario and is opened Tuesday to Sunday. Admission ranges from $8 for kids to $12 for adults. Nature Nocturne tickets are $20 each.
Correction: An earlier version of this article misspelled Laura Sutin's last name as "Putin". The error has been corrected and HuffPost Canada Travel regrets this error.