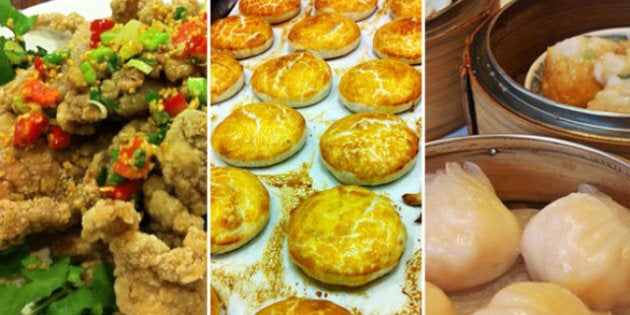 The hungry and the picky have chosen Metro Vancouver's best Chinese restaurants.
The 2013 winners show that diners stuck to old favourites for some categories but sitched allegiances in others.
For the fifth consecutive year, Hong Kong BBQ Master reclaimed its "best BBQ shop" title. That's remarkable considering that the tiny business operates out of a parking lot beneath a supermarket.
Satisfy your har gow and siu mai cravings at Fisherman's Terrace Seafood Restaurant, who stole the coveted "best dim sum" title from Richmond's Jade Seafood Restaurant.
Looking for the best Northern Chinese fare? Line up for a choice table at Sha Lin Noodle House with a view of the kitchen to witness the chef hand-pull and twist a hard slab of dough into strands of soft, fine-combed noodles. Starting at $8.95 per bowl, it's also among the cheapest dinners you'll score in Vancouver.
Check out the Chinese Restaurant Award Winners of 2013 as selected by diners. Story continues below slideshow: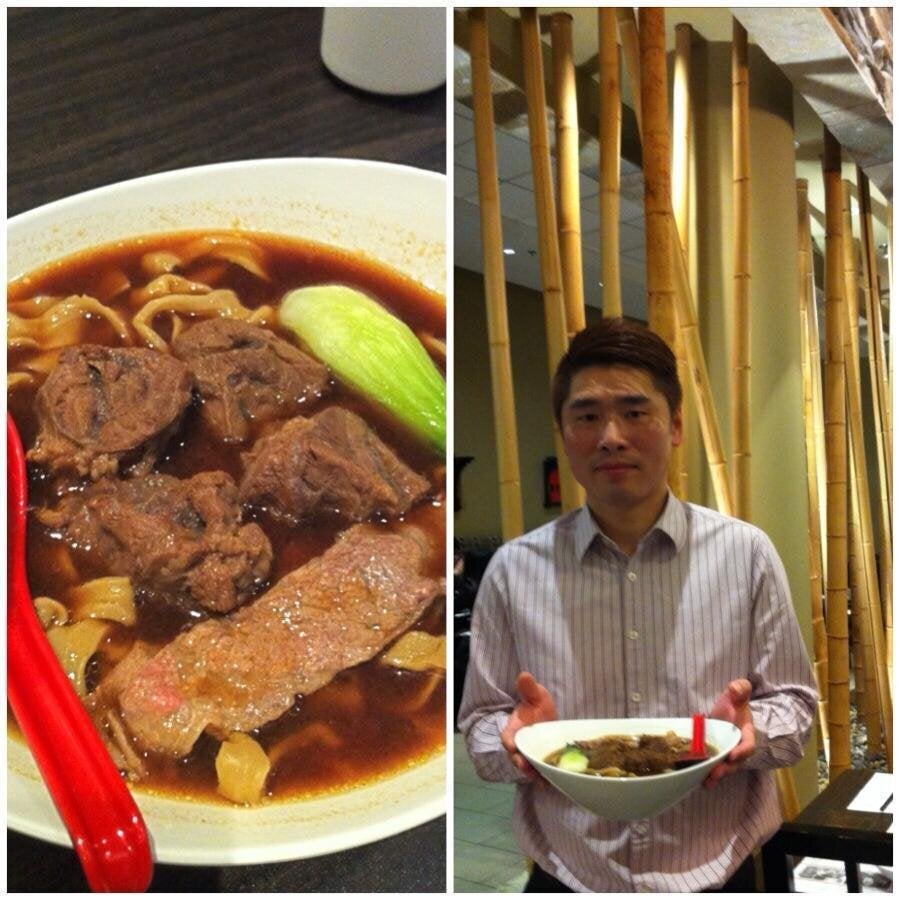 Chinese Restaurant Awards 2013 - Diners' Choice Winners
1. Taiwanese Beef Noodle*
102-3313 Shrum Lane, Vancouver (604) 228-8765
1560 Marine Drive, West Vancouver (778) 279-8822
2800-4151 Hazelbridge Way (Aberdeen Centre), Richmond (604) 295-9357
2. B.C. Dungeness Crab Dish*
3888 Main St, Vancouver (604) 872-8822
102-4920 No.3 Rd, Richmond (604) 273-8208
3. Pan-fried Shanghainese Bun*
120-8100 Ackroyd Road, Richmond (604) 278-8790
4. Stir-fried Prawns with Eggs*
6236 Fraser St, Vancouver (604) 324-8855
5. Salt & Pepper Pork Loin*
5960 Minoru Blvd, Richmond (604) 303-7977
4327 North Rd, Burnaby (604) 421-8838
5797 Victoria Dr, Vancouver (604) 324-3665
4265 Main St, Vancouver (604) 872-8232
6. Fine Dining Restaurant
1172 Alberni Street, Vancouver (604-682-8833)
2/F, 555 W. 12th Avenue, Vancouver (604-879-8038)
350 Gifford Street, New Westminster (604-528-8833)
200 Three West Centre, 7900 Westminster Hwy, Richmond (604-303-8833)
3580-4151 Hazelbridge Way Richmond (604) 303-9739
8. Northern Chinese Restaurant
656 West Broadway, Vancouver (604) 873-1618
9. Shanghainese Restaurant
110-7831 Westminster Highway Richmond (604) 233-8885
10. Szechuan / Hunan Restaurant
121-4600 No 3 Rd, Richmond (604) 285-3668
11. Taiwanese Restaurant/BBT Café
1128-3779 Sexsmith Road, Richmond (604-270-3939)
1782-6060 Minoru Blvd, Richmond (604-279-0177)
5108 Victoria Drive, Vancouver (604-568-6630)
13. Congee and Noodle Restaurant
3313 Kingsway, Vancouver (604) 435-6670
14. Vegetarian Restaurant
3424 Cambie Street, Vancouver (604) 568-9008
2015-8580 Alexandra Road Richmond (604) 278-9229
#1118-3779 Sexsmith Road, Richmond (604) 278-3779
6270 Fraser St., Vancouver (604) 322-6116
1120-8391 Alexandra Road Richmond (604) 231-9216
130-6211 No.3 Rd, Richmond, BC (604) 231-9216
145-4651 No. 3 Road, Richmond (604-272-6568)
2128 - 4500 Kingsway (Crystal Mall), Burnaby (778) 317-5530