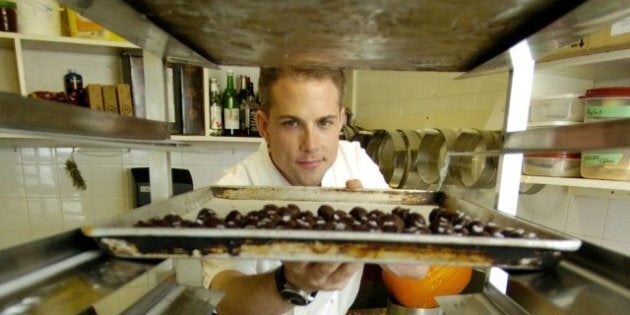 As the search for missing Langdon Hall chef Jonathan Gushue continues, a former colleague wondered whether his high-pressure job was a factor in his disappearance.
"It's the stress of the job. I'm surprised he's gone. We didn't expect this. But sometimes everyone succumbs, everyone needs a break," he told the Toronto Star.
"Passion drives you, and few chefs I have ever met are as passionate about food as Langdon Hall's leader," he wrote on The Huffington Post Canada.
"Usually the word is out on the street that [a chef is] a screamer or whatever, but I've never heard anyone say anything like that about Jonathan," he said.
Anyone with information about Gushue's whereabouts should contact Waterloo Regional Police at 519-650-8500 ext. 2299.