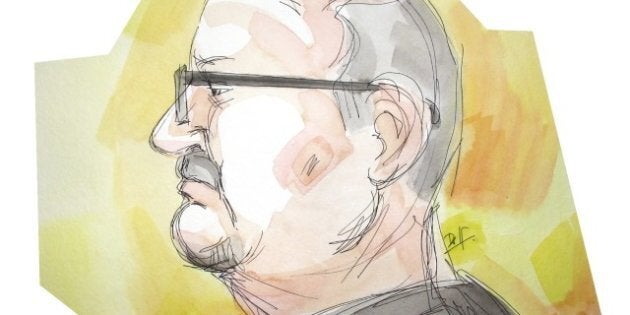 The man accused in the fatal shooting outside the Parti Québécois victory rally on Sept. 4 has given another media interview.
Richard Henry Bain spoke by phone with broadcaster Claude Poirier from the French TV network TVA.
Speaking in French, Bain said that he had given his lawyer permission to "give his vision to the world media." He offered to provide more details to TVA should the company send a lawyer to see him.
When asked by Poirier if he regretted his alleged actions, Bain replied that he would "let the system take its course."
Poirer also asked Bain about his detention conditions. Bain said, "there are rules, but there are many that are not respected according to human rights."
Bain created headlines in September when he spoke to English language radio station CJAD.
At the time, his lawyer expressed shock that he had communicated with the station. She said she had been having difficulties communicating with him.
Bain is currently detained at the Rivières-des-Prairies detention centre, in Montreal.
He is expected in court on Friday for the results of a psychiatric evaluation.
Bain is facing charges of first-degree murder as well as three counts of attempted murder and a dozen other charges related to the shooting.
Sound technician Denis Blanchette, 48, died at the scene. His colleague Dave Courage, 27, suffered serious injury. A third person was treated for shock.