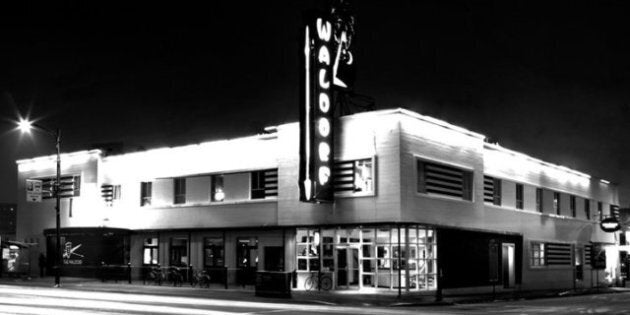 The popular Waldorf Hotel in East Vancouver is shutting its doors after it was sold to a real estate development company.
The 1947 building, which is located on East Hasting Street, initially served the working class crowd in the neighbouring industrial district, but in recent years its renovated rooms, Tiki bar, two nightclubs, recording studio and art gallery had become popular hangouts for the city's arts scene.
The four partners who renovated the hotel said they had experienced financial difficulties and were unable to renegotiate their lease.
"In August 2012 the landlord's attitude changed overnight and it was baffling. Phone calls stopped being answered, emails and texts were unreturned. A smug litigator, rather than the jovial landlord, became the point of contact," said a statement released by the operators on Wednesday.
The hotel was sold to Solterra, a boutique condo development company, and will close by Jan. 20. About 60 people will lose their jobs, they said. It is not yet clear what the developer is planning for the site.
"The irony that the Waldorf was taken over by a condo developer in the very area we helped reinvigorate is obvious to anyone. The Waldorf filled a void. People responded because they need it," said Thomas Anselmi, one of the three operating partners and the entertainment director.
"We tried to stand for something authentic and real in a city with thousands of empty condominiums and a community starved for cultural spaces."
News of the closure spread quickly on Twitter, catching the attention of Mayor Gregor Robertson who tweeted,"The Waldorf closing is a big loss to our growing creative community, they built a great culture hub."
"The city is exploring ways to support the Waldorf continuing as one of Vancouver's most unique + vibrant cultural spaces," said Robertson in a second tweet.