Jennifer Aniston, what were you thinking?
The usually uber-stylish, 43-year-old actress showed up at Wednesday night's People's Choice Awards looking like she made a pit-stop at a leather bondage store. Donning a black skater dress designed by Dior, she looked like she was 43 going on 20 — and not in a good way. We almost always admire Aniston's sartorial sense — and her penchant for the little black dress — but this leather number is not what we had in mind.
At least she walked away with the People's Choice Award for Favourite Comedic Movie Actress (beating Mila Kunis, Emily Blunt, Reese Witherspoon and Cameron Diaz).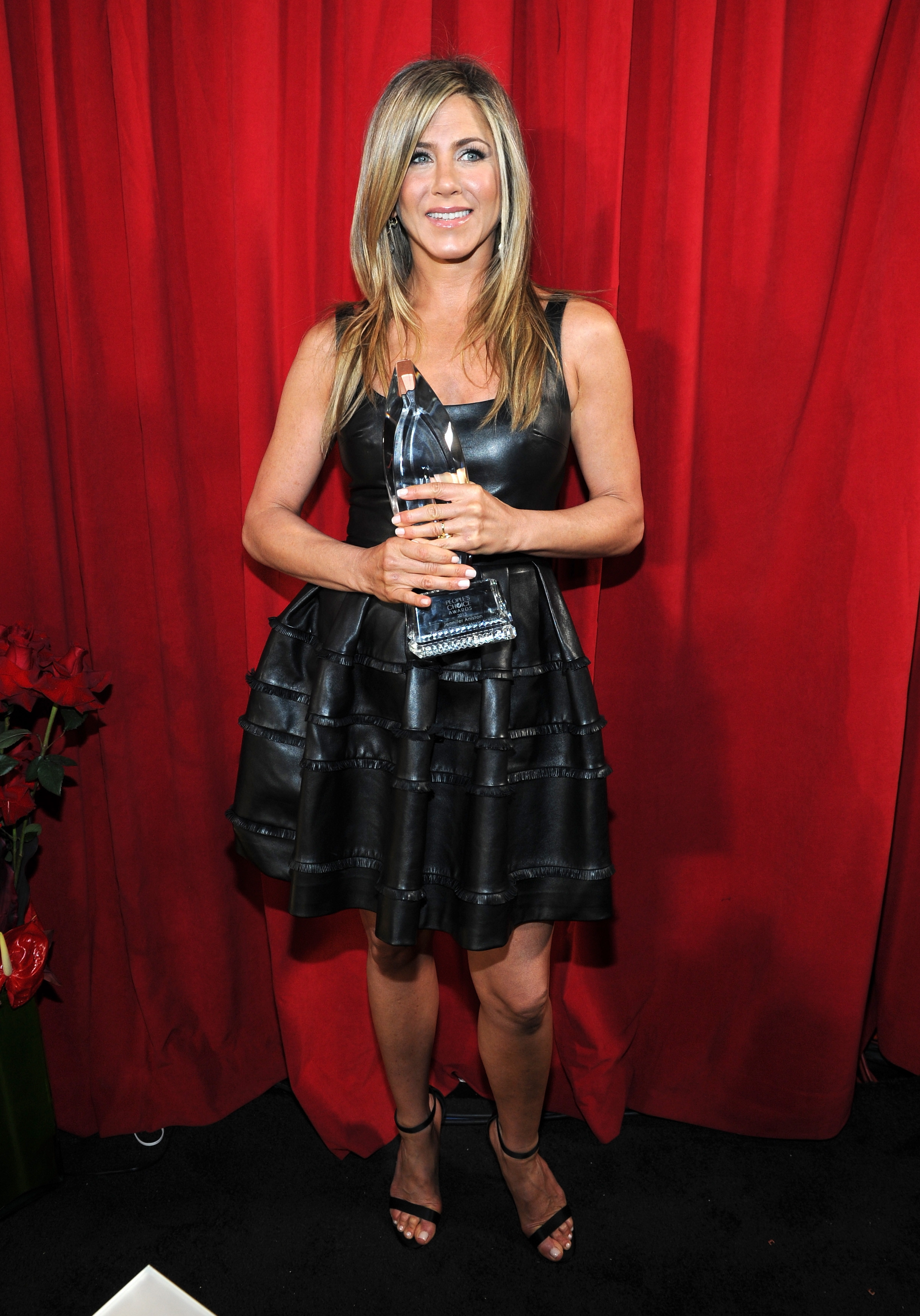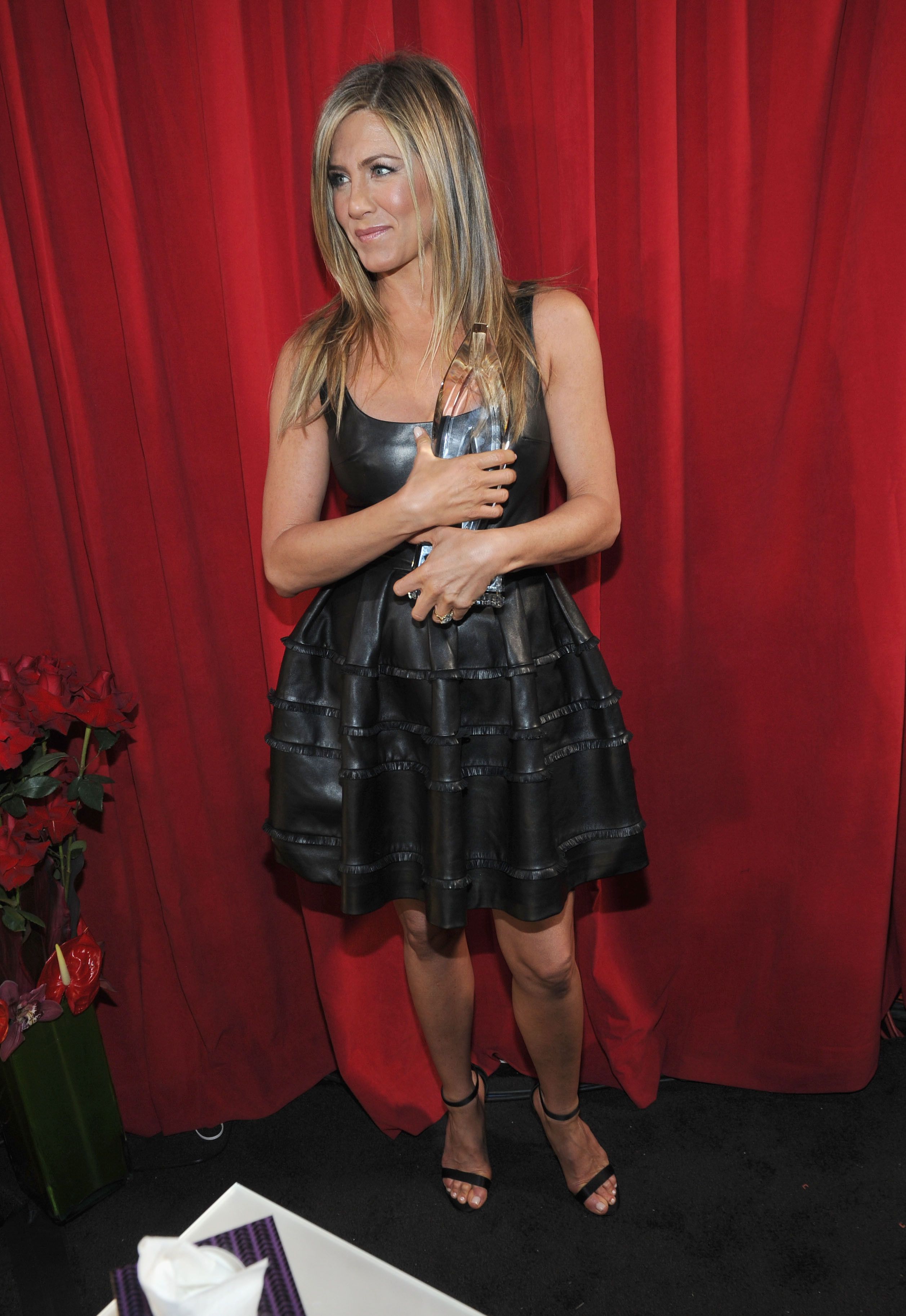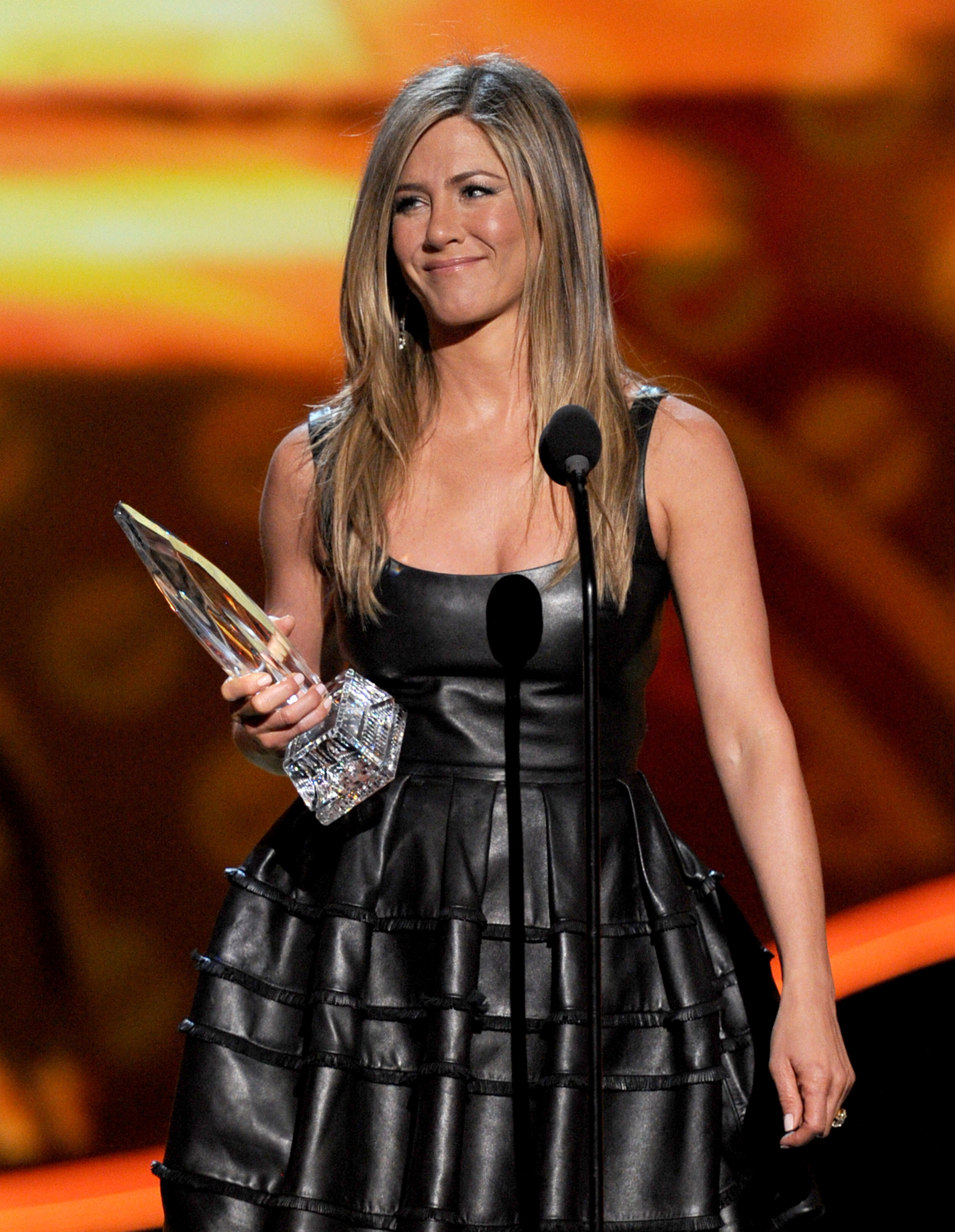 LOOK: Jennifer Aniston's Style Over The Years
Jennifer Aniston's Style Evolution