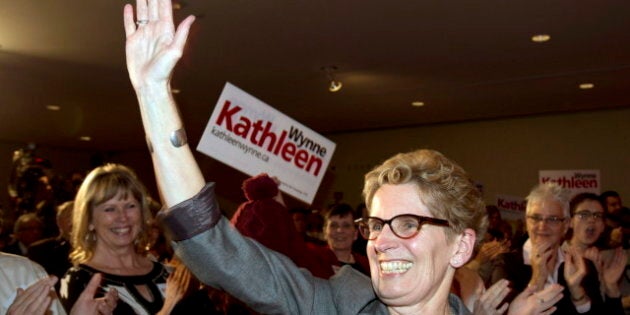 It's a crucial weekend in the race to succeed Dalton McGuinty as premier and leader of the Ontario Liberals.
About 45,000 Ontario Liberal party members will vote Saturday and Sunday to select delegates to this month's leadership convention
The results will give a strong indication where the candidates will stand after the first ballot.
The members' choices will determine more than 1,800 delegates to the convention on Jan. 26 - the vast majority of the people who'll have the power to pick the next premier.
Most of those running to be delegates are aligned to particular candidates and those who get chosen must vote for that candidate on the convention's first ballot.
Party officials say the results will be made public by Monday morning,
That will give a good sense of who's the front-runner heading in.
Right now Kathleen Wynne and Sandra Pupatello appear to be neck and neck.
Wynne is on top in fundraising, Pupatello in key endorsements.
Both have a significant lead on the next group which is a toss up between Charles Sousa, Eric Hoskins and Gerard Kennedy.
Trailing the field - with no caucus endorsements and the least money raised - is Harinder Takhar.
The voting starts Saturday afternoon in the 905 region, as well as eastern and northern Ontario,
On Sunday the attention shifts to Toronto, Hamilton-Niagara and the southwest.