 TORONTO - Research In Motion (TSX:RIM) stock is up for a second day of heavy trading and above $14 a share for the first time since last April.
The BlackBerry maker's stock gained $1.26 or 9.5 per cent in morning trading, pushing the price to $14.57 before midday.
More than eight million RIM shares traded at the Toronto Stock Exchange before noon, making Research In Motion one of the market's most active stocks.
(STORY CONTINUES BELOW SLIDESHOW)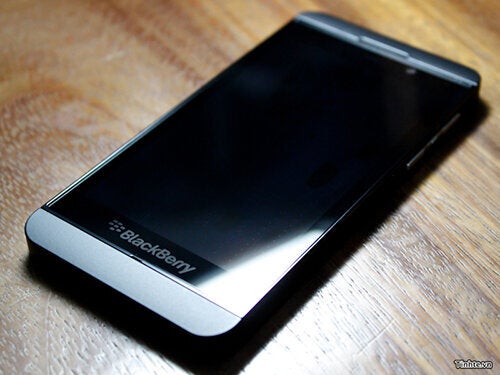 BlackBerry 10: Facts & Rumours
The push comes ahead of the Jan. 30 launch of RIM"s new BlackBerry 10 products, which are seen as a make-or-break development for the company.
RIM's stock price has been recovering by fits and starts from a setback after told analysts last month that the company is changing the fee structure for its service.
The jump in RIM's share price also comes amid reports that Apple Computer Inc. (Nasdaq:AAPL) may be getting less demand for the iPhone 5 than anticipated.
The two companies are in fierce competition with each other as well as with smartphone makers that use the Android operating system.
Apple Inc. stock was down three per cent, or $15.95, to US$504.34 on the NASDAQ on reports that the company has reduced orders for parts of the iPhone 5 after sales fell short of expectations in the current quarter.
Apple has dethroned RIM as the leading supplier of smartphones but faces challenges from South Korea's Samsung as well as revitalized products from RIM and Microsoft — which has a line of phones using the Windows operating system.