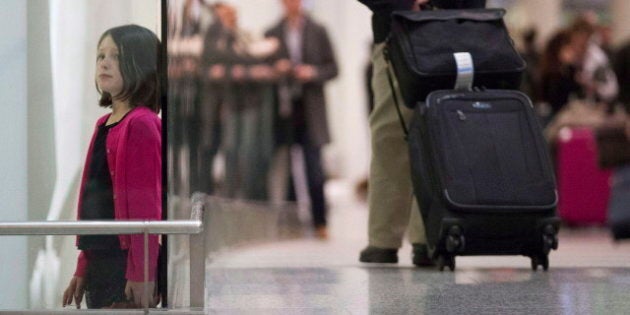 A grandfather is accusing Air Canada with failing to live up to their standards after his 13-year-old grandson spent the night alone at Canada's largest airport.
Steve Cunningham, the boy's grandfather and a local of Saint John, N.B., said that according to the policy on Air Canada's website, youths between the ages of 12 to 17 who are travelling alone without a parent or guardian, and who have not opted for a separate service for chaperoning minors, will be taken care of by Air Canada staff.
"To me that's not taking care of him, leaving him alone in an airport for that amount of time," Cunningham told the CBC. "I hate to see someone's child go through what my grandson did," he said.
According to Air Canada's website, the airline says it will "arrange for accommodations, meals and transportation if needed." Instead the boy was left alone to sleep in a chair, according to QMI News Agency. Air Canada does offer what they call an "Unaccompanied Minor service", where for $100, parents or guardians can leave children in the care of a staff member who will escort the child from when they arrive at the airport until they reach their destination.
The boy's mother decided not to opt into the service, as the 13 year old has travelled from Toronto to Saint John, N.B. alone before, notes the CBC. The response from the airline says the incident is regrettable, but showcases why parents may want to buy into the service in the first place.
A service charge to have staff watch over unaccompanied minors is fairly standard in the airline industry. Airlines like United, WestJet and British Airways all have a similar service, but the rules and conditions vary.
For parents concerned for the safety of their children flying alone, there's a few things they can do, says Veda Shook, the Portland-based international president of the Association of Flight Attendants, like arriving early at the airport, flying only on non-stop flights and knowing the limits of flight attendants. She adds there's some things the adult picking up the child must do as well.