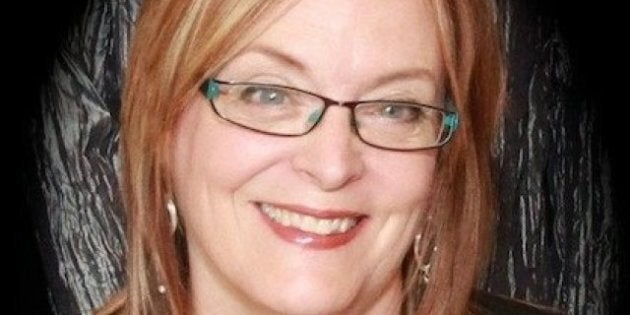 There is one thing you need to know about Anita Stewart, and it isn't hard to discover — she is incredibly passionate about food, and in particular, Canadian food. For the past three decades, Stewart has worked to promote not only the great tastes and quirky dishes that define our nation, but the people behind the products as well. She's travelled across the world, a one-woman ambassador
With much of the world now aware of the various challenges posed by food in this day and age — namely, where does it come from, what is in it, and how are we going to get more in the future — Stewart's work has become more important than ever. In 2012, she was named a member of the Order of Canada, and became the first-ever Food Laureate at the University of Guelph. Her Food Day Canada initiative, which takes place the first weekend in August each year, has gotten some of the country's best producers and chefs involved, celebrating the wonderful ways we feed ourselves with local products.
Her next step? Continuing the work she has no plans to stop, spreading the word about the wonders of Canadian soil, and the great inventiveness of those lucky enough to work with what comes from it.

What is your idea of perfect happiness?
A full-on family party, preferably pot-luck — 3 of 4 sons are chefs. Perhaps on a B.C. beach!
What is your greatest fear?
Not having enough time to wake urban Canada up to priceless culinary bounty that surrounds it.
What is the trait you most deplore in yourself?
My impatience with people who don't 'get it'.
What is your greatest extravagance?
On what occasion do you lie?
When I say I really don't want that second helping of cake.
What drew you to the food industry?
What is the one thing about your industry you would change?
The lack of real and balanced dialogue.
When and where were you happiest?
Being at Rideau Hall last May to receive an Order of Canada with my four sons in attendance and in the company of so many brilliant Canadians who "desire a better country." It was magnificent!
What do you consider your greatest achievement?
Building a really unique foodie career while living in the beautiful, tightly-knit, relatively-rural community of Elora.
Who are your heroes in real life?
My mother, Anne MacDonald, who was the first female teacher at what is now Ryerson and my eldest son, Jeff, who has the same profound desire to educate; an array of people who've inspired and mentored me — Rob McLaughlin, Julia Christensen-Hughes, Archie McLean, David Kent, Charles Grieco, Anna-Marie Castrilli and Mitch Kostuch.
How would you like to die?
Quietly. It'd be a first.