The convention is tipped as a two-horse race in a field of six candidates, with former Windsor West MPP Sandra Pupatello and Don Valley West MPP Kathleen Wynne tipped as the clear frontrunners.
The pair enter the convention with the combined support of more than half the 1,864 elected delegates, who are pledged to support a specific candidate on the first ballot. Also casting ballots are about 420 ex-officio delegates made up of former candidates and party bigwigs whose votes are not pledged to a specific candidate.
Pupatello has 27 per cent support of elected delegates, a slight edge over Wynne, who enters the convention with 25 per cent.
Delegates are free to shift support after the first ballot, and the backroom maneuvering for support is already underway. Reports surfaced Thursday that Gerard Kennedy, who enters the convention in third place with 14 per cent, is working to woo delegates supporting Mississauga-Erindale MPP Harinder Takhar, who has 13 per cent.
Charles Sousa, MPP for Mississauga South, has 11 per cent support entering the convention, while Eric Hoskins, who represents the Toronto riding of St. Paul's, has just six per cent and will likely be forced out after the first ballot.
After a Friday-night tribute to McGuinty, the real politicking kicks off Saturday with candidate speeches in the morning followed by a round-by-round series of ballots. The last-place candidate must drop out after each round. The voting rounds, which will happen in two-hour intervals, continue until one candidate emerges with a majority. The winner becomes the premier-designate but will inherit a party that clings to a minority and could be forced into an election campaign before the year is out.
Here is a list of five things to watch at this weekend's convention, which will take place at Ryerson's Mattamy Athletic Centre at Maple Leaf Gardens in downtown Toronto: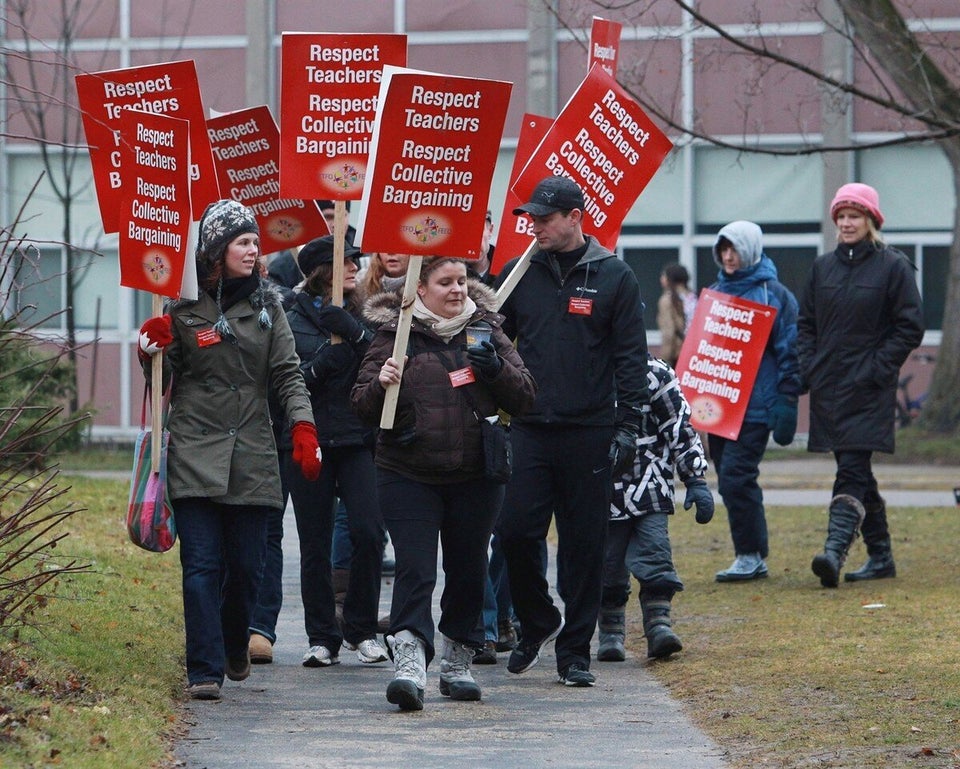 5 Things To Watch At The Convention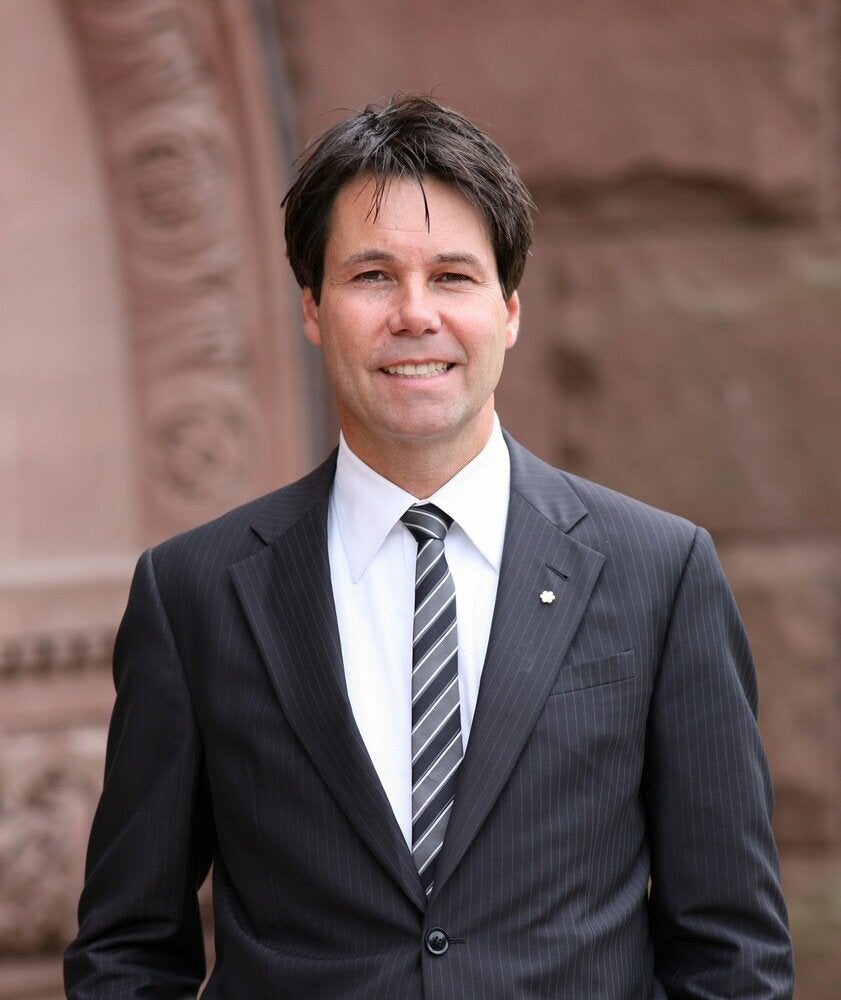 Ontario Liberal Leadership Candidates
1. A Toronto address: help or hindrance? Pupatello has made much of the fact that she hails from Windsor. It's a roundabout way of making clear she is the only candidate who doesn't live within sight of the CN Tower. Why does this matter? To upgrade from minority status, the Liberals will have to expand their support base outside Ontario's large urban areas. Some Liberals fear that Toronto-area candidates such as Wynne, who is gay and considered progressive, won't fare well in the hinterlands. Toronto-area MPPs Takhar, Hoskins and Sousa may have the same problem. Kennedy, a former MPP and MP, is also tied to Toronto.
2. Warrior vs. peacemaker? The new Liberal leader won't have much time to celebrate. Weighed down by their party's minority status, the Liberals have two paths to stay in power. The first is to strike a deal with an opposition party, most likely the NDP. The consensus is that Wynne, who studied mediation at Harvard, is better suited to this kind of deal-making. But if the Liberals are forced onto the campaign trail, Pupatello, who earned the "Warrior Princess" nickname during her time in opposition, may be the better choice. So are the Liberals preparing to fight or place nice?The answer may go a long way in explaining which candidate gets elected Saturday.
3.Can a candidate not named Wynne or Pupatello win? In theory, yes. Some are pointing to the 1996 convention, when McGuinty came from fourth place on the first ballot to beat Kennedy, a frontrunner in that race. It's a long shot however. Political analyst Rob Silver has studied delegated conventions in Canada and found that candidates who finished either first or second on the first ballot won the leadership more than 90 per cent of the time. So the smart money says Ontario will have its first female premier-designate by Sunday.
4. Technical difficulties … please stand by. Technical glitches are a hallmark of recent leadership conventions (see federal NDP, March 2012) and some expect similar problems could plague the Liberals this weekend. Delegates will write their "X" on old-school paper ballots, but the voting area is on a different level than the delegate floor. The logistics of moving some 2,200 delegates up and down elevators through multiple voting rounds could make for a long Saturday night. Requests for recounts could further delay the proceedings.
5. Testy teachers. McGuinty may be known as Ontario's education premier, but his party's relationship with teachers lies in tatters as the convention kicks off. An already bitter dispute reached its peak earlier this month when the Liberals used controversial legislation to impose a labour agreement on public elementary school teachers. Teachers are expected to brave the cold and join a handful other groups in protests outside the convention venue. It will be interesting to see how the candidates address the issue on the convention floor.