After seeing his support stall on the second ballot of Saturday's Ontario Liberal Party leadership contest in Toronto, Kennedy dropped out and threw his support behind Kathleen Wynne.
"I think Kathleen has the closest approach to making the party come to terms with itself and ask itself some hard questions," Kennedy told Mike Crawley of CBC News as he navigated a crush of delegates and media to get to Wynne.
"This is where we want to go," he said, referring to his supporters following him across the floor of the arena at the Mattamy Athletics Centre, the former Maple Leaf Gardens.
Third after the first ballot with 281 votes, or 13.5 per cent, of the ballots cast, Kennedy didn't draw the endorsement of either Eric Hoskins or Harinder Takhar, the two candidates who dropped out after round one.
That showed on the second vote, as Kennedy, while still sitting third, was only able to pick up four more votes as the front runners, Wynne and Pupatello, raced ahead of him.
Kennedy then dropped out after caucusing with his supporters in a private room.
First ran in 1996
For Kennedy, the contest marked his third attempt at winning the leadership of the Ontario or federal Liberals, only to come up short.
He was head of Toronto's Daily Bread Food Bank when he entered the 1996 race to become the leader of the Ontario Liberal Party.
During the convention at Maple Leaf Gardens, he led through four rounds of balloting. However, when the fifth ballot's results were announced after 4 a.m. Dalton McGuinty, who had only been fourth on the first ballot, was the man who won the contest.
Despite that loss, Kennedy would go on to spend a decade at Queen's Park as the MPP for the Toronto ridings of York South and then Parkdale-High Park. He also served as education minister in McGuinty's cabinet.
In 2006, he made another grab for the brass ring — this time, the leadership of the of the federal Liberal Party.
Kennedy is remembered from that race for throwing his support behind Stéphane Dion, who emerged as the surprise winner.
Kennedy then served as MP for the Parkdale-High Park riding beginning in 2008 until he was defeated by the NDP's Peggy Nash in the 2011 federal election.
He threw his hat into the provincial Liberal leadership race after Dalton McGuinty announced in October 2012 that he was stepping down.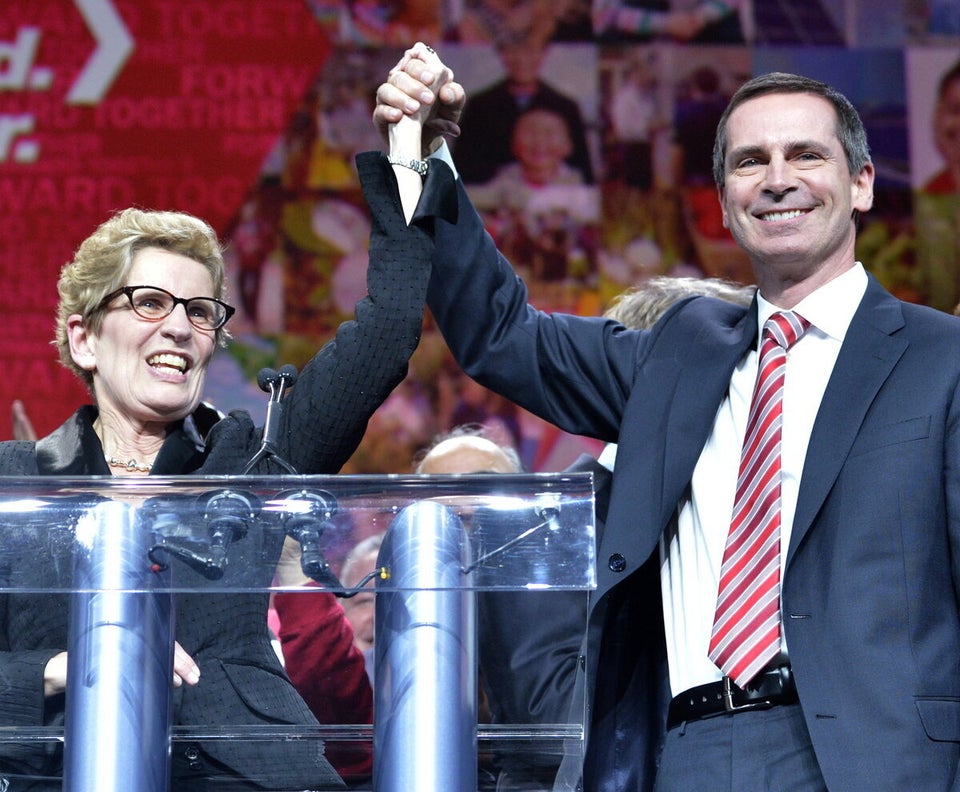 Ontario Liberal Leadership Convention