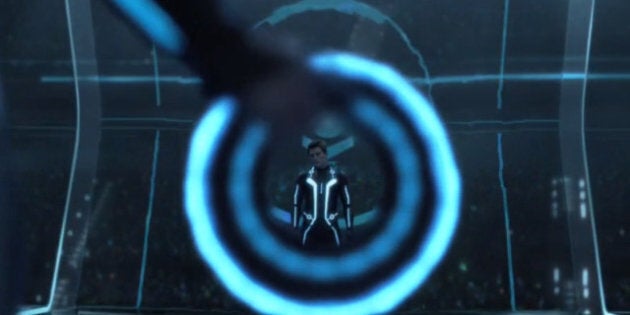 British Columbia's film industry, responsible for popular films such as "Watchmen," "Jumanji" and "Mission Impossible: Ghost Protocol," is shaping up to be one of the big players in the spring election.
A rally at North Shore Studios drew thousands of people this week who want the province to change its tax credit system as a way of supporting the "Hollywood North" industry. Those on the West Coast believe that other provinces with more attractive tax incentives are winning productions at the expense of B.C.
But B.C. Premier Christy Clark disagrees, telling the Globe and Mail that B.C.'s tax credits are already "generous."
Despite the controversy, the fact that you can spot B.C. landmarks in so many big-budget films is a testament to the imprint that Hollywood North has placed on the industry.
Vancouver's Granville Island is obvious in "Mission Impossible: Ghost Protocol." Hope, B.C.'s old bridge (since demolished) is prominent in the first Rambo movie. And you can see Vancouver's Olympic Village in "Hot Tub Time Machine."
British Columbians will next see their province on the big screen in "Man of Steel," director Zack Snyder's reboot of the Superman franchise.
Check some popular movies that were made in B.C.: