Ashlee Smith
We all have our favourite childhood toys, and one little Ontario boy is hoping someone can find his.
Ashlee Smith, an accountant from London, Ont., said her son's stuffed lamb toy was lost on the morning of Jan. 27, either on the 14 Highbury bus or in a Wal-Mart in White Oaks Mall.
The 3-year-old, Mason, who's also visually impaired, carries his toy lamb (with a customized sewn felt purple jacket) everywhere he goes, his mother told The Huffington Post Canada.
"He asked about it yesterday night, he was getting upset and kept asking me if we could go back on the bus to find it," Smith says.
On Jan. 28, Smith posted her plea on Kijiji, attached with a $200 reward for the returned toy. Her post, with more than 1,000 views was also picked up by Reddit.
Smith says she has already contacted the London Transit Commission, White Oaks Mall and the Wal-Mart — the last places she remembers her son holding his lamb.
And it's not just about replacing the toy. Not only does Mason use his toy for comfort, Smith says the custom-made lamb with a built-in rattle was discontinued years ago.
"It went missing before and we got him a new toy — he noticed right away," she says.
Smith says her mother had located the toy lamb again in a London gift shop and it was the last one the store had in stock.
"If you can please keep your eyes open for this stuffed lamb I would really appreciate it and so would my son this thing is his whole world," she wrote on Kijiji.
This isn't the first time the Internet has helped someone find a lost toy. Last year, one mom found her son's stuffed monkey on eBay three years later (thinking it was another version of the toy), according to BuzzFeed.com and eBay also has a Twitter account dedicated for lost toys.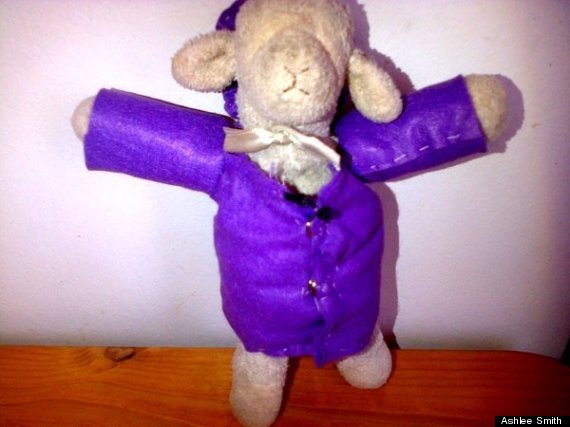 LOOK: Twitter's quest to find Mason's lost toy:
Twitter Reacts To Lost Lamb Toy