Harper made the comments while under questioning in the House of Commons over a letter written by three Tory MPs who want the RCMP to investigate hundreds of abortions as possible homicides.
"I think all members of this house, whether they agree with it or not, understand that abortion is legal in Canada and this government, myself included, have made it very clear that the government does not intend to change the law in this regard," Harper said Thursday.
The MPs from Saskatchewan, Alberta and Ontario made the request on House of Commons letterhead to RCMP Commissioner Bob Paulson.
They call the abortions "possible murders" that require a thorough police investigation.
"From 2000 to 2009 in Canada, there were 491 abortions, of 20 weeks gestation and greater that resulted in live births," reads the letter dated Jan. 23. "This means that the aborted child died after it was born."
The letter is signed by MPs Maurice Vellacott of Saskatoon-Wanuskwein, Leon Benoit of Vegreville-Wainwright and Wladyslaw Lizon of Mississauga East-Cooksville.
According to the Criminal Code, a child is a human being when it emerges completely from the womb — whether or not the umbilical cord has been severed, it is breathing on its own or has "independent circulation.''
Section 223 (2) says a person commits homicide when he causes injury to a child before or during its birth as a result of which the child dies after becoming a human being.
Officials at RCMP national headquarters in Ottawa said they have received the letter, but declined further comment.
On Monday, Rona Ambrose, minister for the status of women, told the Commons that Canadians don't want to revisit the abortion debate.
She made the comments on the 25th anniversary of a Supreme Court decision in 1988 that declared the country's ban on abortion a violation of women's rights.
In their letter, the MPs wrote that the RCMP is in the best position to investigate their allegations.
"These are vulnerable, innocent children that homicide has been perpetrated on," Vellacott said Thursday from Ottawa.
"The individuals who have perpetrated the breach of the Criminal Code should be charged and brought to justice."
Vellacott said he and his two colleagues do not believe the letter will embarrass the Conservative Party or the Prime Minister. He said they did not share the letter with Harper's office before sending it to the RCMP.
Vellacott said all members of the government are staunch supporters of the Criminal Code.
"If we have a Criminal Code that is supposed to mean anything and be of value, then you need to have the enforcement of it."
As controversy swirled around the letter in Ottawa, one of the signatories, Benoit, tried to qualify some of the concerns expressed in it.
"I read the letter again just now and I signed this while I was on holidays and I guess I wasn't taking the normal care," he told reporters. "But I thought the letter said exactly what I said — there was an attempted abortion, the baby was born alive, then killed."
"In fact, that's not what it says. It says there was an attempted abortion, the baby was born alive and died as a result of the injuries caused through the attempted abortion, so I just wanted to correct the record as to what this is about."
Benoit clarified that he is not taking issue specifically with the 19-week mark.
"This has got to do with law enforcement — a live baby, viable, born and then killed,' He said. "That breaks Canadian law, so that's what it is all about.
"We are talking about live babies who are killed."
—By John Cotter in Edmonton
Note to readers: This is a corrected story. Some earlier versions said the MPs making the request to RCMP wanted any abortions after 19 weeks investigated as possible homicides.
Correction: A previous version of this story said the MPs making the request wanted any abortions after 19 weeks investigated as possible homicides. In fact, MPs Maurice Vellacott , Leon Benoit and Wladyslaw Lizon signed a letter calling on police to investigate 491 abortions, of 20 weeks gestation and greater, that resulted in live births, not any abortions done after 19 weeks.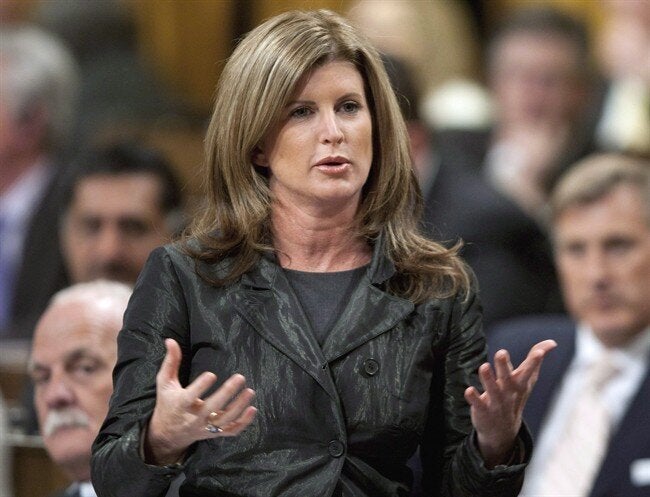 Ministers Who Voted Yes On Motion 312