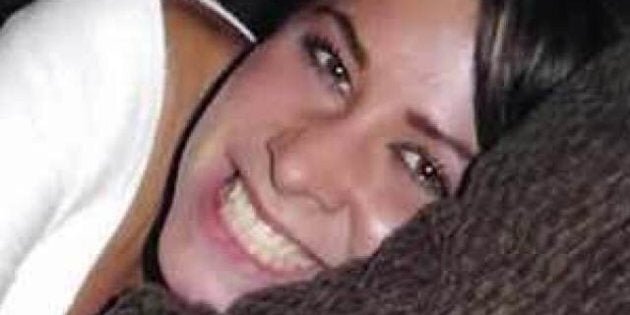 The father of a slain 24-year-old Vancouver Island real estate agent issued an ominous warning Saturday to his daughter's killer or killers.
"We're coming for you. We're going to get you, one way or the other. Your day is coming, and I'll be there, looking you right in the eye," said Jeff Buziak, father of Lindsay Buziak, who was killed exactly five years ago.
Jeff Buziak led a memorial walk Saturday to help try to keep the spotlight on the unsolved killing committed on Feb. 2, 2008.
Lindsay Buziak was lured to a showing at a vacant home in Saanich, north of Victoria, by an unknown couple, then stabbed to death in an upstairs bedroom.
Despite the murder's high profile, including an episode on the U.S. show Dateline, Insp. Scott Green says there are no suspects.
"We don't know why it happened or what the motivation was, so we're relying on the public to feed us information," Green said.
To that end over the years, Lindsay's father has offered a $500,000 reward and organizes the annual walk.
The morning walk began at the Royal Oak Burial Park, then to the house where she was killed and ending up at the Saanich police station.
"It's a day to just remember Lindsay, remember what happened and remember there are killers in our community," Jeff Buziak said.
This year, Buziak has added a fundraiser for a local women's transition house in Lindsay's name. That was scheduled to begin at 7 p.m. PT Saturday at Glo Restaurant in Victoria.