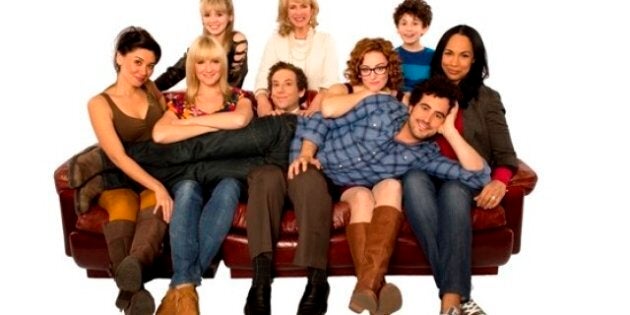 It's definitely a wacky premise, and not one that we've seen before -- especially on Canadian TV.
"Seed," Citytv's new Canadian-produced and Halifax-shot comedy, follows the adventures of Harry (Adam Korson), a bachelor/bartender with a heart of gold. Several years ago he donated sperm to a local bank, and now the "fruits of his labour" are showing up at his doorstep. In the first few episodes we're introduced to Harry's offspring and we meet the parents of his curly-haired progeny. Needless to say, humour's abound as a lesbian couple and a slightly neurotic heterosexual husband-and-wife team come to grips with the biological father of their children.
HuffPost Canada TV spoke with Korson about taking on the role of Harry, working with kids that look exactly like him and whether he's ever actually been to a sperm bank.
What did you think of the premise at first?
I loved it. I think we haven't really seen anything like this on television before. To be honest, reading the script for the first time, I was laughing out loud, and I find that so rare. The characters are really cool, and speaking on behalf of Harry, this is a bachelor/bartender who manipulates himself in and out of situations, but who also has a heart. I saw a lot of layers to Harry. So the depth of the story and characters was very attractive to me.
How does Harry evolve as the series progresses? Does he grow from an immature guy into a family man?
In the first episode, you can see resistance on his part to change his life. He loves his life and he wants to keep it the way it is. Again, it comes down to his heart, and he has these kids, and Harry always puts the people he cares about before himself. As the season progresses, he gets more and more attached to these kids and these families. He definitely stays the wise-cracking guy, but the resistance fades and the relationships he develops get easier for him.
Have you ever been to a sperm bank in real life -- you know, for realism?
[Laughs] No, I have not. I kind of want to go, to be honest with you. It's so topical right now, sperm donation. I've thought: would I donate sperm? I don't know! I would like to, since there are people out there who want to have families. It's such an interesting topic. I mean, you're putting a child out there in the world.
I guess if you had gone to a bank before, you probably wouldn't tell me.
[Laughs] I would absolutely tell you! Although, maybe it wouldn't be a good idea to say anything, because random people might start asking me for money. It's happening right now in the U.S.! I don't know what the latest is, but it's crazy.
So do your friends make fun of you now, about being a sperm donor and having all these kids?
Hmm ... no, not really. Though I think the hotel receptionist said something to me. [Laughs] What was funny was on-set, when Will [Ainscough, who plays little boy Billy] walked in, and I looked at him and thought: "Do I know your mother, and have I slept with her?" [Laughs] He looks so much like me it's crazy.
Has it been fun working with these kids?
They're awesome. They're talented and we've had such great times on and off-set. They keep you on your toes; they're always throwing something in there that you didn't expect. We're creating some pretty cool things together. Cast, crew and production all came together like a big family rather quickly.
It seems like "Seed" would have a very jokey, very light feel on set. Is that true?
Oh, yeah. There are days when we'd do things to throw each other off. Some days we were tight on time, but we're almost always having fun.
What would you say to someone to get them to watch the show?
It's funny, you're going to find characters that are relatable in funny situations. In addition to all that, there's a lot of heart and it's grounded. You'll find yourself getting invested in their stories and relationships.
"Seed" premieres on Citytv on Monday, Feb. 4 at 8:30 p.m. EST.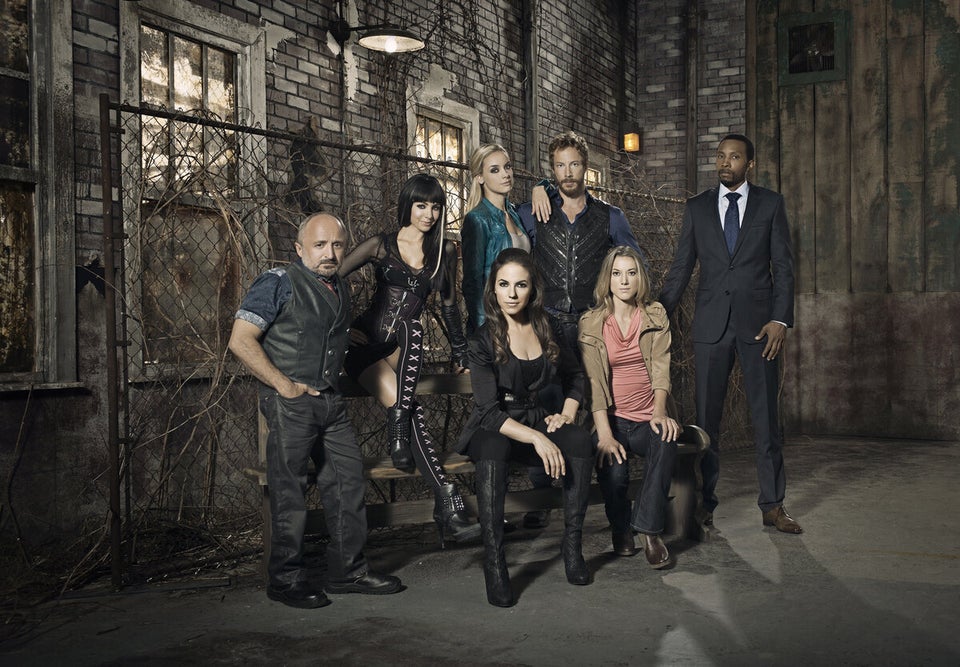 2012: The Year In Canadian TV