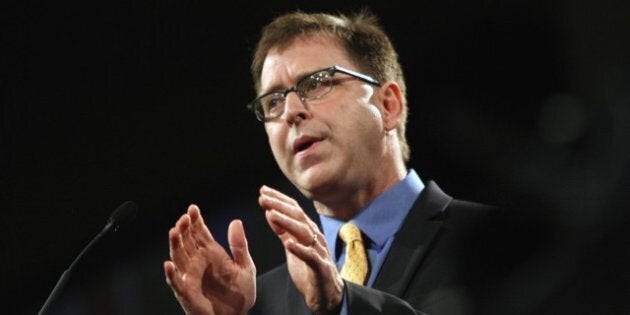 VICTORIA - B.C. Opposition leader Adrian Dix says one of the first moves he would make in office if elected premier next May will be to extend compensation to all survivors of abuse at the notorious Woodlands school in New Westminster.
When the Liberal government offered compensation, it limited claims to those who were at the school after Aug. 1, 1974.
"If elected, an NDP government will lift the Aug. 1, 1974 cut-off date that excludes hundreds of Woodlands survivors from being able to apply for damages," said Dix in a statement Monday. "Ending this discriminatory action is going to be one of the first acts my cabinet will complete within its first seven days of office."
Dix said an NDP government would allow an estimated 300 people who were at the school prior to that date to apply for compensation.
At least 1,000 former Woodlands students are eligible to apply for compensation from the province, ranging from $3,000 to $150,000 each depending on the abuse they suffered. The settlement agreement resulted from a successful class-action lawsuit.
Many former residents of the school said they were the victims of physical and sexual abuse.
"Providing some of the most marginalized British Columbians a sense of closure and justice for the systemic abuse they suffered is a priority not just for me, but for the people of our province," said Dix's statement.
"Despite repeated opportunities to do the right thing, the moral thing, the Liberal cabinet has systematically resisted treating Woodlands survivors with fairness and compassion."
Attorney General Shirley Bond said in a statement the Liberal government approached the Woodlands compensation in a fair and considered process so much so that it went to the courts to get a clear legal direction on how to proceed.
"Our government initiated a process to compensate survivors of Woodlands based on legal advice," said Bond's statement. "In fact the Supreme Court of Canada dismissed an application for leave to appeal a decision that affirmed pre-1974 residents were not eligible to participate in the Woodland Class Action."
Jane Dyson, B.C. Coalition of People with Disabilities spokeswoman, said her organization applauds Dix's promise to permit the pre-August 1974 Woodlands survivors to seek compensation.
She said her organization will lobby the other political parties, including the Liberals, to move in the same direction as the NDP.
The imposing school facility sat on the banks of the Fraser River in New Westminster and was in operation for more than 100 years before being closed in 1996. Thousands of children deemed to have mental disorders passed through its doors.
In 2001, B.C.'s former ombudsman Dulcie McCallum submitted a disturbing report to the provincial government outlining the abuses endured by the residents, some of whom were mentally challenged, some mentally ill and some simply children in care who had nowhere else to go.