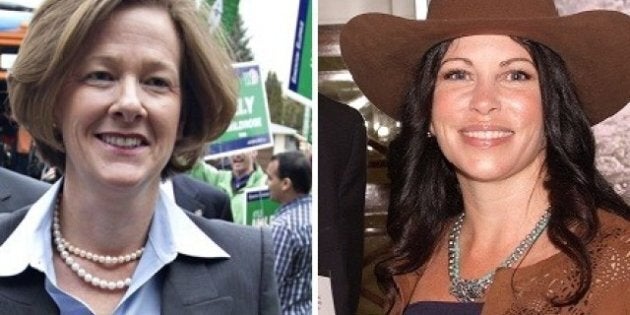 One of the those removed from cabinet was tourism minister Christine Cusanelli, who came under fire last year for mishandling her personal expenses when she billed taxpayers to fly herself, her mother and daughter to the London Olympics.
Cusanelli took to Twitter following the announcement but didn't address the reasons behind her firing.
But those who took to the web following news of the shuffle had no problems commenting on the rookie MLA's ministerial demise.
Story continues after slideshow
"It took premier Redford two months to turf Cusanelli, a cabinet minister, for incorrectly charging taxpayers 31 times in a five-month window,'' said Shayne Saskiw, the Wildrose deputy house leader.
Political scientist Duane Bratt, from Mount Royal University in Calgary, said the move hurts cabinet's diversity.
"Cabinet shuffle takes a hit on diversity. Losing one of the few women and visible minorities and replacing them with two white guys," said Bratt in a tweet.
In the cabinet shuffle, Richard Starke took over tourism and deputy premier Thomas Lukaszuk will take on additional responsibilities as minister of enterprise and advanced education, replacing St. Albert member of the legislature Stephen Khan.
With files from the Canadian Press