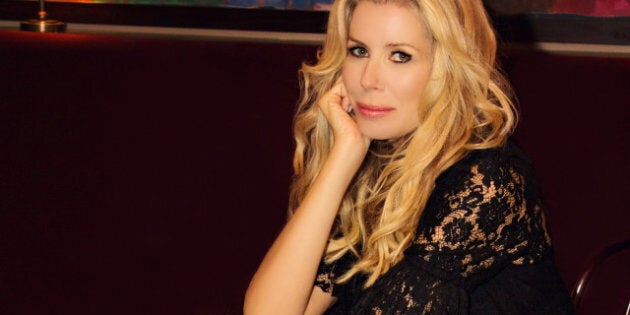 She also became known as the Real Housewife with the prosthetic leg and crippling anxieties, which is something Drescher is not too pleased with. While a big reason she joined the show in the first place was to raise awareness for amputee support organizations like One Step Ahead, she was disappointed that the show made it seem like her own prosthetic leg is something she's constantly obsessing over. (For the record, she's not.)
We caught up with Drescher to clear up any misconceptions, to try to pry information about the dramatic season finale and whether or not she'll be back for Season 6.
How has the experience of being on the show compared to what you expected going in?
It's been a wonderful experience. Really awesome in the ability to help others; [in that sense it] has been incredible. And also just to have a backstage pass to this show that's become a piece of pop culture has been really delightful.
Was it hard adjusting to having cameras on you all the time?
It took me about two days to get used to them. The cameras were fine. The producers told me I have a natural ability on camera. Some people do and some people don't. It took me a couple of days to understand that I can't talk to the people behind the cameras! [Laughs]
What's it been like getting thrown into this situation where you're spending all of this time with these other women?
You know, it was actually surprisingly pleasant in the beginning. I was really happy to be socializing with Carole and Heather. And I really found Ramona in the beginning to be pleasant, and Sonja. And LuAnn I knew beforehand so that was not a surprise. You watch the show and you expect to walk into a den of animals, but it's not like that at all.
Are you happy with how you've been portrayed on the show? I would imagine that you would have a lot of 'normal' moments, but it's the drama that makes the show...
I would say that ultimately I was not happy with the way I was portrayed in one particular way. In the sense that in real life, I have friends who don't even know that I wear a prosthetic leg. I have friends who don't know that I have a fear of flying small planes and whatnot. And I feel like on the show, it appears as though my leg and my anxiety are these roadblocks in my everyday life. And on the show, it was so front and center, and that's just not me at all. In real life, they're very much on the back burner. Perhaps a combination of my desire to raise awareness in cahoots with production and in cahoots with editing, it just ended up that way. In that way I'm disappointed.
What did Reid think of the whole thing?
He has a cousin, Fran Drescher, in show business, and he's a business man, so he saw it very much as a show BUSINESS, in all capital letters. He's sort of indifferent. He just rolls with the punches. He's very relaxed.
She did! She wrote this wonderful book called ... oh my God, what's it called? She wrote a wonderful children's book. It's escaping me right now. I'm over 40 and that's starting to happen! [Laughs] She was doing a book signing at Dylan's Candy Bar here in New York City, and she invited our family. So we all went and they asked if they could bring the cameras, and she said sure. We brought the Bravo cameras and had the whole thing filmed but it just didn't make the cut. Which I found to be very odd.
Yeah, that is surprising.
It was very surprising. I think to have a celebrity on a reality show, she's an icon, I think it's incredible. It was a family moment. I don't know why. Maybe if we had a fight it would have gone in! [Laughs]
I know that your Dad became quite the character on the show. What was that like for him?
He loved it. He loves it all. [Laughs] He loves the attention that he gets on the street. I think it's great. He couldn't care less what people think about him at this stage in his life. He has the best time with it. It's odd, on social media I saw that some people loved him, and some people thought he was sort of tasteless. In real life, people love him. The girls love him. He loves to love.
Do you have regrets about doing the show?
The only regret that I could control is that I pushed the envelope too far with Ramona. And so I regret that. And again, I do regret how even though the single most important reason I did the show was to raise awareness for amputees and to lead by example and show everybody else you can do whatever you want, I regret the way I was portrayed in the sense that it appeared as though I was hung up on it all, even though in reality I'm not.
Would you come back for another season?
I totally forgot to ask you about the season finale -- can you provide any hints?
I would just say it's drama, drama, drama. And that's what sells tickets! [Laughs]
The Season 5 finale of "The Real Housewives of New York City" airs on Slice on Tuesday, February 5 at 9 p.m. EST/PST. It has already aired in the U.S.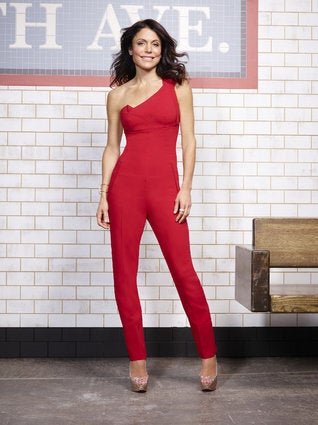 Real Housewives of New York City