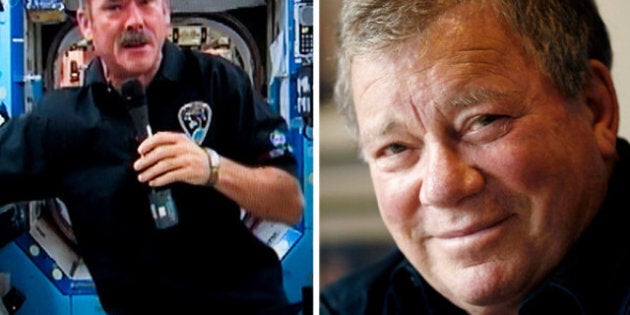 LONGUEUIL, Que. - William Shatner is about to get beamed up to outer space, in real life.
The actor who played James T. Kirk in "Star Trek" won't actually be using a transporter room. He'll be chatting with space by phone.
On Thursday, the Montreal-born actor will be participating in a call with Canadian astronaut Chris Hadfield, who is currently aboard the International Space Station.
Hadfield will also be visible on a video link, which will be broadcast on the Canadian Space Agency's website.
Their hailing frequency was opened last month, as the men had a brief exchange on Twitter.
Using his best Trekkie vocabulary, Hadfield confirmed to the fictional starship captain that he was in "standard orbit" and had detected signs of life on the surface.
The Canadian Space Agency subsequently reached out to Shatner and invited the 81-year-old actor for a longer chat.
It has arranged a 10-minute conversation Thursday morning from L.A. Hadfield's video link will be carried live on the CSA's website: http://www.asc-csa.gc.ca/eng/webcast.asp
But chatting by phone will probably be the only way that Shatner will actually reach beyond the Earth's atmosphere — because he's not actually enthralled with the idea of space travel.
It was widely reported several years ago that he was offered a ticket on one of the suborbital flights being planned by Sir Richard Branson's Virgin Galactic. Shatner said at the time that Branson had offered him a spot which would have cost US$200,000.
After performing a quick risk-benefit assessment, the Star Trek legend decided to take a pass.
"I said, 'Well, that ($200,000 ticket is) not much. How much do you guarantee to come back?' And he didn't have a price on that," Shatner said at a 2011 news conference at his alma mater, McGill University.
"(Branson) wanted me to go up and pay for it and I said: 'Hey, you pay me and I'll go up. I'll risk my life for a large sum of money.' ... But he didn't pick me up on my offer."
Meantime, Hadfield who is on a five-month space mission, has been sending out photos of the Earth on a daily basis and has received considerable attention for it.
As his continues to send tweets while orbiting the planet every 92 minutes, Hadfield has reached the mark of 300,000 Twitter followers, surpassing even Prime Minister Stephen Harper.
In mid-March, around the halfway point in his mission, the Sarnia, Ont., native will become the first Canadian to command the orbiting space laboratory.
Back on the ground, an interim president has been named to replace Steve MacLean, who quit Feb. 1. Industry-watchers say his earlier-than-expected departure might be tied to a lack of direction on the government's space policy.
Gilles Leclerc, an engineer-physicist, has been named to replace MacLean as interim president. Leclerc, who first joined the CSA in 1989, is currently the agency's director-general of space exploration.
His responsibilities include managing Canada's participation in the space station, human space flight, space robotics, life sciences and astronomy and planetary missions.
Leclerc was also posted at the Canadian embassy in Paris as a counsellor for science, technology and space affairs between 1997 and 2000.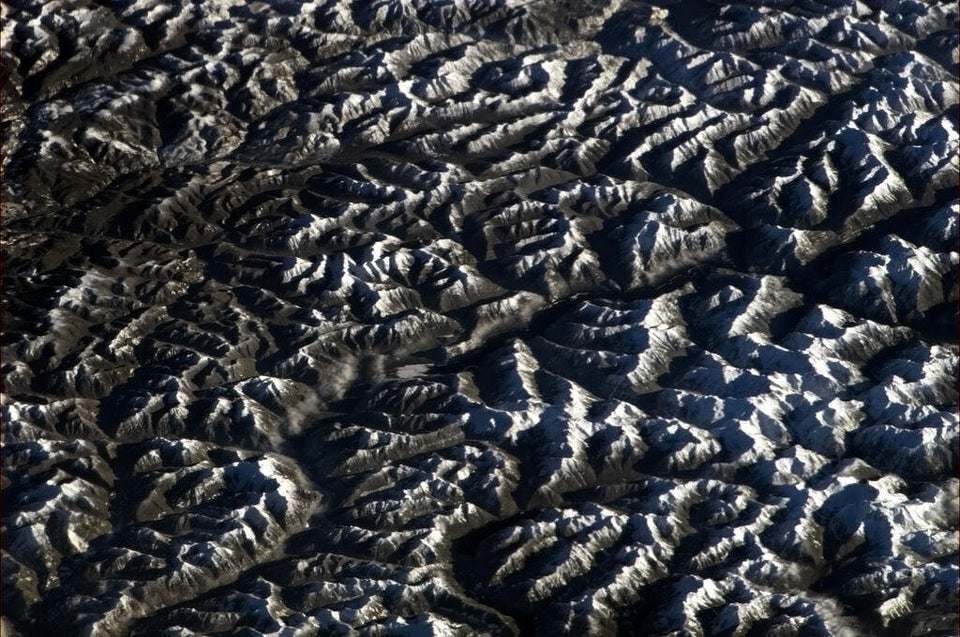 Canada As Seen From The ISS