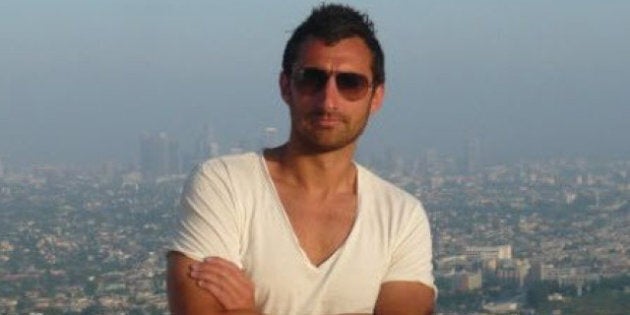 The man charged with 12 counts of assault after a stabbing spree in a downtown Vancouver condominium building last Thursday has mental health issues and will likely undergo a 30-day psychiatric assessment, according to his lawyer.
Jerome Bonneric, 33, of Vancouver, who has been held in custody since the incident, appeared briefly in court on Monday morning with a cast on his right hand and a gash above his right eye.
He didn't speak during the brief appearance. The case was put over to Thursday, and he remains in custody.
Outside the court Bonneric's lawyer, Bob Bellows, said his client has mental health issues and would likely be remanded for 30 days for a psychiatric assessment on Thursday to determine if he could be held criminally responsible for his actions.
He also confirmed Bonneric was released from St. Paul's Hospital in the days leading up to the incident, but could not say why he was admitted.
"It is a very unfortunate case and he is very despondent about what has occurred," said Bellows. "He is incredibly despondent, and depressed and horribly saddened by what occurred."
Bonneric was charge on Friday with:
- Four counts of aggravated assault.
- Four counts of assault with a weapon.
- Three counts of common assault.
- One count of assaulting a peace officer.
A total of eight people, including one police officer, were injured in the attacks. Six were taken to hospital. One woman is listed in stable condition and another woman remains in serious condition.
Bonneric was arrested inside the building a short time after the stabbings. It is believed he was visiting his girlfriend at the time of the attacks. He was not previously known to police.
Investigators are trying to determine what prompted the attacks. Police said there doesn't appear to be any connection between Bonneric and the victims.