 A Calgary man whose unruly behaviour forced a London-to-Calgary flight to land in Edmonton last August was given a one-year probation term, fined $4,000 and ordered to pay $15,200 in restitution to Air Canada.
Justin Frank, 36, was sentenced in a courtroom in Leduc, Alta., on Monday after pleading guilty in November to charges of assault, mischief and failing to obey the instructions of a flight crew member.
He was also ordered to abstain from alcohol as a condition of his probation.
Provincial court judge Marilyn White says Frank frightened passengers and caused them to have doubts about their safety.
"This offence was very serious," she said. However, the judge also took into account that Frank has taken full responsiblity for his actions.
Frank apologized in court to the crew and passengers saying that staff "have a difficult job to do and that day I made it very difficult."
Restrained in his seat
Frank was a business class passenger on an Air Canada transatlantic flight on Aug. 20th when he became so abusive, he had to be restrained in his seat with wrist straps and duct tape by crew and passengers.
Frank smashed a television screen, was belligerent to passengers and crew members, and made lewd gestures and comments to a flight attendant, touching her breasts and buttocks.
Court had been told that Frank had been drinking bourbon from a one-litre glass bottle during the flight. Frank was fired from his job in the oil industry shortly after the flight.
"Since Aug. 20, my life has been full of regret and embarrassment," he told the judge on Monday.
Lawyer Rick Meunz said that Frank was prepared to pay the $15,200 to cover the costs of the redirected flight.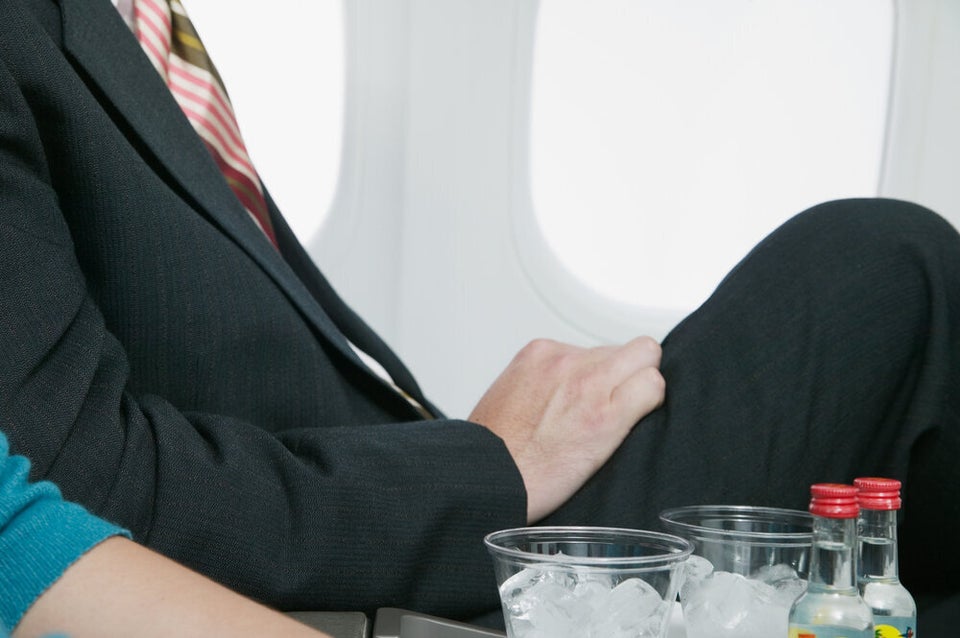 Crazy Causes For Flight Diversions