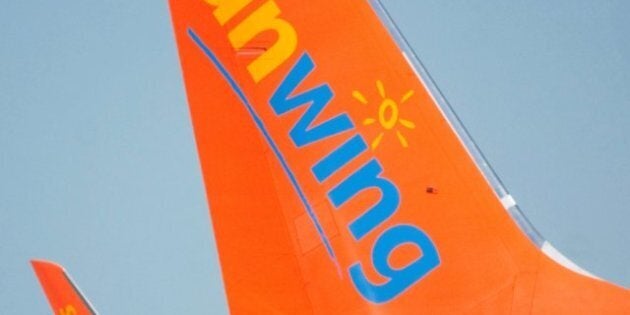 Two of three family members accused of smoking during a Sunwing flight that left Halifax for the Dominican Republic on Friday were sentenced in Bermuda court today after their plane was forced to make an emergency landing on the island.
David MacNeil, 54, Donna MacNeil, 52, and David MacNeil Jr., 22, appeared in plea court in Hamilton, Bermuda, Monday after they were accused of smoking on a flight. All three were charged with disobeying lawful commands under the Air Navigation (Overseas Territories) Order.
Owain Johnston-Barnes, a reporter for Bermuda's Royal Gazette who was in the Hamilton court Monday, said the three MacNeils are from Mabou, Cape Breton, and that the family lives together off of Route 19.
MacNeil Sr. pleaded guilty to behaving in a disorderly manner and using abusive and insulting words. Donna MacNeil pleaded guilty to disobeying lawful commands. David MacNeil Jr. was charged with smoking on the plane, but he denied the charge in court Monday.
Prosecutors decided not to proceed further with the charges, so in the end, no one was found guilty of smoking on the plane.
The two eldest MacNeils were sentenced to either a $500 fine or 10 days in prison. MacNeil Jr. was free to go.
Johnston-Barnes said the family appeared embarrassed during their court appearance. The family's lawyer, Victoria Pearman, described the incident as something that got out of hand and escalated beyond their control.
The flight was diverted Friday night after a passenger alerted the crew about the alleged smokers.
Daryl McWilliams, vice-president of media relations for Sunwing, said a fourth MacNeil family member, a teen, was not accused of smoking on the flight.
Dwayne Caines, a spokesman for the Bermuda Police Service, said at least one of the MacNeils became verbally abusive in the cabin.
Coarse language
Johnston-Barnes said police told him MacNeil Sr. was the one who became verbally abusive.
MacNeil Sr. is alleged to have said, "You f---ing ass----, I just pissed all over the floor," according to Caines.
Caines said all three accused disobeyed Sunwing crew members.
McWilliams said it's hard to understand what the three were thinking.
"My understanding is that these passengers were smoking in their seats, which is unusual to say the least," said McWilliams.
"It's been 20 years since people were allowed to smoke on an aircraft. The only thing I can think of [is] maybe they wanted to stage some sort of display that 'we're opposed to this law.'"
They were putting other people's lives at risk, the airline spokesman said.
Sunwing plans to sue, says spokesperson
McWilliams said on Monday that Sunwing plans to sue the MacNeils for costs associated with diverting the plane.
"We're going to sue them," he said. "It's something that we don't do very often. We do it in cases where we think the activity has been flagrant. It usually requires going beyond verbal abuse."
McWilliams estimates that the cost of diverting the flight could be as much as $50,000. He said those costs include:
- Landing fees at Bermuda airport.
- Flying a mechanic to Bermuda to examine the aircraft for defects (standard operating procedure for overweight planes.)
- Cost to hire crew to search plane for cigarette butts to make sure they were extinguished.
- Accommodations for passengers and crew overnight in Bermuda.
- Accommodations for passengers scheduled to fly home from the Dominican Republic on the diverted plane.
McWilliams said since the plane had to land before its scheduled destination, it was overweight due to the unburned fuel on board.
He said MacNeil family members were not co-operative, which is why the company had to pay a crew to search for cigarette butts.
"The passengers involved in this ridiculous situation refused to say what they did with their cigarettes so that meant that there was a potentially hazardous material, which was an incendiary, onboard the aircraft," said McWilliams
Dave Shellington's wife, Cathy, was on the plane. The Charlottetown man said she texted him to tell him there was a lot of screaming and swearing.
The rest of the plane's 170 passengers and crew members were put up for the night in a hotel at Sunwing's expense.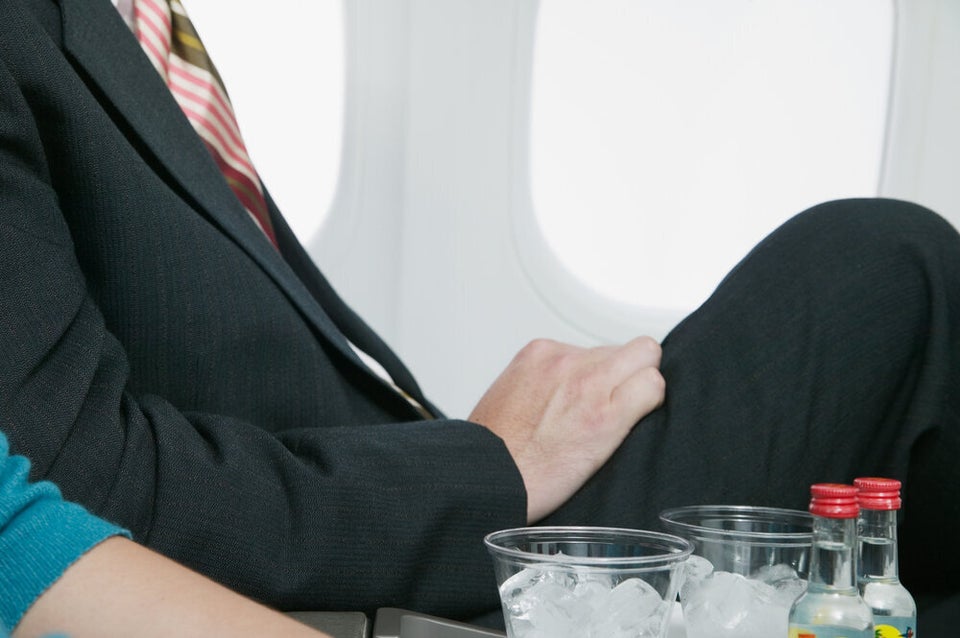 Crazy Causes For Flight Diversions