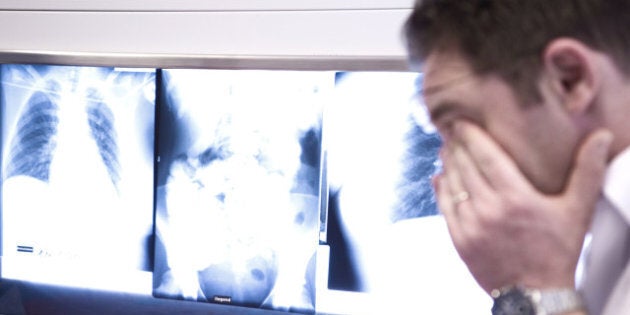 As the spectre of an anemic and potentially controversial budget looms closer, doctors told MLAs to get their own financial situations in order before using medical professionals as budgetary scapegoats.
But doctors fired back Monday telling MLAs that if anyone is making more than the average it's those sitting in the legislature.
"If you compare our profession to other professions or plumbers or electricians or teachers, or whatever, it's quite consistent across," the Alberta Medical Association's Dr. Michael Giuffre told CTV Calgary, which reported the average wage for Alberta doctors is $357,000 a year compared to the Canadian average of $307,000.
"For the past seven days, the premier has been making inaccurate statements that Alberta physicians are paid 20-29% above the national average. She blames us for the province's financial woes," he said, citing a backgrounder that says the margin is closer to 14 per cent, while costs and inflation are shown to be outstripping any gains made by doctors.
-With Files From The Canadian Press