Antonio Petronzio/Loaded
Sometime's it's hard to believe people are related.
"Exhibit A" is Kate Middleton and her cousin Katrina Darling.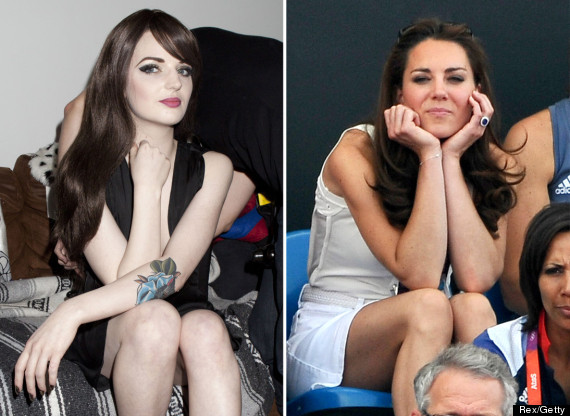 While we rarely see the pregnant Duchess of Cambridge flashing skin (save for her topless scandal back in September 2012), her relative is prone to stripping down and baring almost all whenever she has the chance.
Case in point is the latest issue of U.K.'s Fully Loaded magazine. According to E!, the 22-year-old Darling is dishing some controversial details about the royal family — all while showing some serious skin.
According to the The International Business Times, the former financier turned burlesque dancer likes flaunting her hot bod because she feels comfortable skipping clothing. She also discusses Prince Charles, reportedly calling him a turd in the interview.
This isn't the first time Katrina has done something scandalous. Back in August, Darling posed for Playboy magazine — around the same time she also choreographed a burlesque dance routine for the Queen's Jubilee.
Here are some of the provocative images from the Loaded Magazine photo shoot.