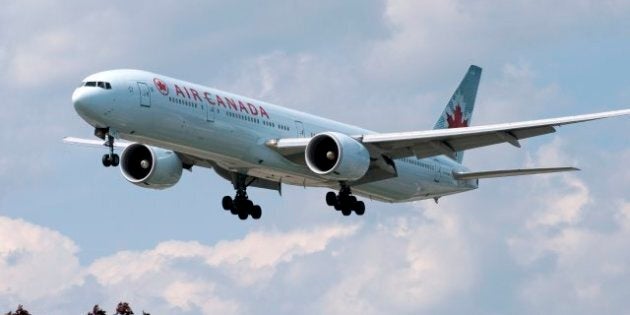 In its latest move to woo customers from its rivals, Air Canada has unveiled the details behind its premium economy seating class. The grouping of seats strikes a middle ground between the luxury of business and the affordability of economy, according to Ben Smith, Air Canada's executive vice president and chief commercial officer.
With the premium economy class comes with some new bells and whistles in the areas of seating and service for passengers. Before getting on the plane, passengers will be treated to priority check-in, boarding and baggage handling. Once seated, passengers can expect perks such as complementary wine with meals, hot towel service and a larger pillow. Premium economy seats will feature wider chairs with built-in power outlets, an extra seven inches of leg room and a bigger entertainment screen.
The introduction of a premium economy option is seen as a move to match rival WestJet's introduction of three fare classes: Econo, Flex and Plus. According to the Toronto Star, Econo is the least costly of the three, but features fees to change or cancel a flight. Flex is more expensive, but gives travellers more options. Finally, Plus-class fares feature the perks of Flex as well as on-board snacks, meals and alcoholic drinks — an add-on that comes standard with any seat on a flight with Porter Airlines, one of Canada's smaller carriers.
Last week, Air Canada launched a series of regional flights in Western Canada, a territory considered to be "WestJet's backyard". Currently, Air Canada is offering connecting flights from Calgary to Fort McMurray, Alta., Regina and Saskatoon and plans to unveil more in the coming months.
With Files From The Canadian Press