Twitter, ABPremierComms
Things went from bad to worse for Premier Alison Redford after she announced a motion to freeze politicians' pay on Thursday.
Alberta's opposition parties' claws came out through social media, calling the move nothing more than a cynical manipulation of public opinion.
Liberal Leader Raj Sherman criticized Redford on Twitter, saying MLA pay was frozen at 44 per cent above national average.
He abstained from voting, saying that independent bodies — not politicians — should set MLA pay.
Story continues after slideshow
Heated Talks About Pay Freeze On Twitter
Wildrose Leader Danielle Smith told Redford on Twitter that she voted in favour of the move but, "real life leadership" would have meant stopping the eight per cent MLA pay hike when it was announced last November.
"They should have frozen MLA pay months ago," she said.
Redford's communications team shot back posting a meme of Danielle Smith, that included a quote from June, 2012 that stated Smith recognized the sacrifice the government members were making.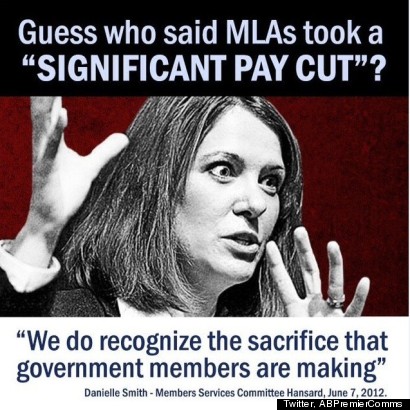 With files from the Canadian Press