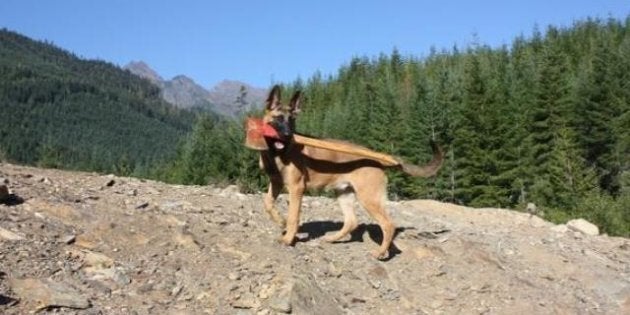 A Belgian Shepherd dog was killed in front of its owner in B.C. after it allegedly charged at a conservation officer in a "threatening" manner.
Alexey Osmolin was ice-fishing with a friend on Blackwater Lake, north of Pemberton, when his dog, Rada, left his side, he told The Province newspaper.
Insp. Chris Doyle with the B.C. Conservation Officer Service (COS) told Whistler's Pique Newsmagazine that the officer was defending himself after the dog allegedly charged him in a threatening manner.
"When the dog was close and not turning away he discharged his firearm at the dog and the dog was killed," he said.
The men were allegedly ice-fishing when they weren't supposed to and are now under investigation, Doyle added.
Osmolin maintained that Rada was a well-trained dog who didn't bite anyone, the Province reported. She was apparently barking in a manner similar to the way a dog would at the sound of a doorbell.
This isn't the first time that the COS has had to kill a threatening animal. Officers regularly have to kill bears in the Whistler area when they've made threatening contact with humans.
The service shot 12 bears in Squamish last year when some of them began looking for food in human areas, Pique Newsmagazine reported.