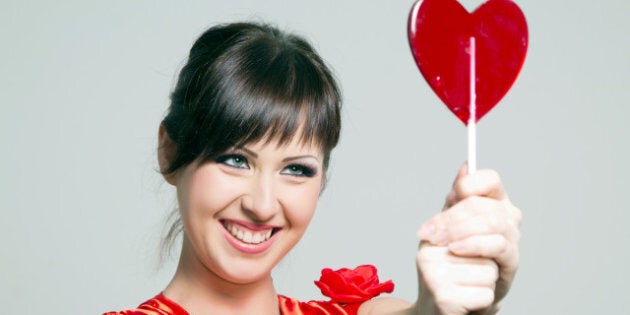 Chocolates, flowers, candlelight dinners and going to the theatre: Valentine's Day can be very exciting in that slightly-manufactured way. But what about those without a valentine?
For those without a permanent date who are looking for some activities for February 14, there are many ways to celebrate solo. Here are just a few of our suggestions. Have some more? Let us know in the comments or at @HuffPostCaLiv.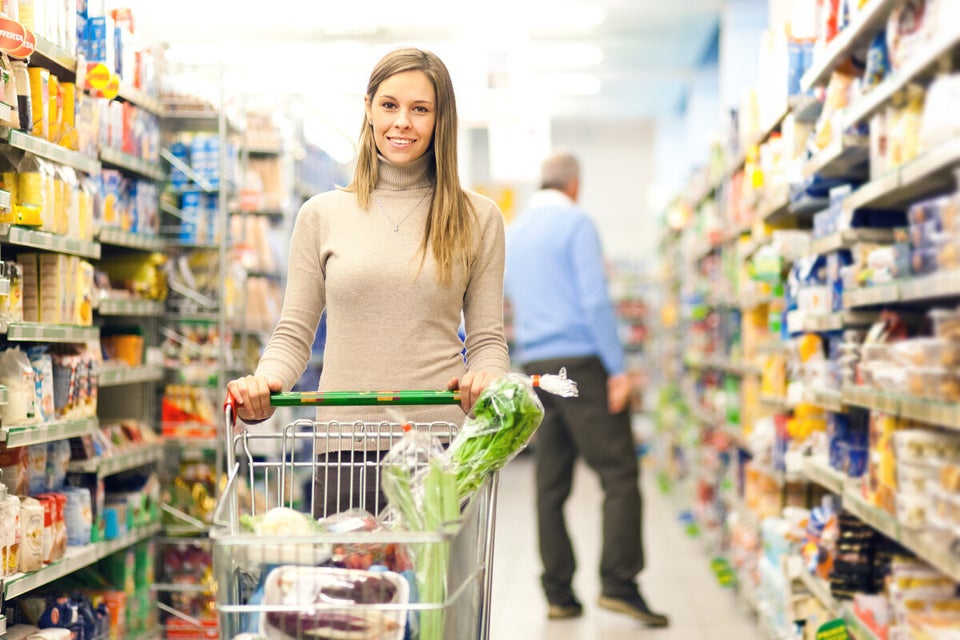 Valentine's Day Single Activities
If you've been too timid to try it, this is a great opportunity to give those quick, commitment-free meetings a shot. Every major city across the country has at least one speed dating event on Valentine's Day (because it's the perfect day), held by national speed dating companies or independent organizers. You can even find events exclusively for your preferences and interests: comic book lovers, graduate students, and vegetarians are just a few of the like-minded folks you can speed date.
Since the world is on one big date, take advantage of the opportunity to get through your to-do list without battling line-ups. Running everyday errands on Valentine's Day is like going to the library on election day, or Home Depot on Super Bowl Sunday. So go where the crowds aren't, which is basically anywhere besides restaurants and theatres (and skating rinks, etc.). You can have free reign of the supermarket aisles, take more than your allotted 20 minutes on the elliptical, and whip though IKEA with ease.
You aren't the only single person in the world, y'know. Have a few friends over for dinner and a board game, or go to the neighbourhood pub. You can talk about the opposite sex, or not, because presumably you don't need to hold a pity party.
Update Your Dating Profile
You've been meaning to find a better picture, and spruce up your bio. This is as good a time as any, because you can bet loads of Valentine's singles are doing the same. Set up a makeshift photo studio using a neutral background and your camera's timer, so potential dates never have to look at you through your bathroom mirror again. Then skim your info and remove all the bitterness brought about by your last break-up, update it with your favourite books and movies (have you really not changed this thing since "The Hunger Games" came out?), and test the waters by reaching out to a few matches. By this time next year, you may be half of a solid couple. If, of course, you want to be.
Kids can be great, particularly when you get to give them back at the end of the night. If you've reached that point where your friends have started procreating, they'll be downright ecstatic to find a reliable (and free) sitter on Valentine's Day. When's the last time they had a proper date, anyway? It's a win for everyone, and you get to be the cool auntie/uncle who isn't actually related (the best kind). Teach the kids awesome stuff, secretly let them stay up an extra hour, and you'll be a hero for life. Plus, there are always loads of kid-friendly treats to choose from when you raid the cupboards after bedtime. There's absolutely nothing wrong with a grown adult munching Teddy Grahams while watching some late-night SpongeBob (which is what you tell yourself when you do it at home).
Many singles are too focused on other areas of their lives to make dating a priority. If the most important person in your life right now is you, give yourself a break and remind yourself what life is like when you aren't constantly working on pet projects. It could be as simple as putting on a movie without having your laptop open in front of you, or allowing yourself to read a book for a few hours without interruption. Or yes, going and getting that overly expensive massage that looks incredible. Hey, you're saving yourself money by not being in a relationship anyway!
Being single isn't a tragedy. You know this because you function perfectly fine as your fabulous solo self. Do you sit at home every other night of the year wringing your hands over why you aren't out doing what other people are doing? Of course not. So what makes Valentine's Day any different? Don't sweat it. Spend the day doing the best thing of all: anything you want.