Vancouver's real estate market continues to trend downward as January housing starts lagged behind last year's numbers.
The Canada Mortgage and Housing Corporation (CMHC) reported on Friday that housing starts dropped about 20 per cent in January from last year, from 1,554 to 1,250. That includes a 28 per cent drop in multi-family housing such as condo- and townhouse-type developments, from 1,285 last year to 930 this year.
Single-family residences such as bungalows saw a unusual rise from 269 to 320 units this year, unlike December housing starts which showed a drop from 313 in 2011 to 251 in 2012.
December also saw a rise in multi-family housing from 886 to 936.
"Although January starts were below trend, a pick up in single-detached home starts and stable level of multiple-family starts narrowed the gap," Carol Frketich, CMHC's British Columbia regional economist, said in a news release.
The trend was consistent with B.C.'s overall numbers, which saw housing starts fall 19 per cent from 1,996 to 1,612.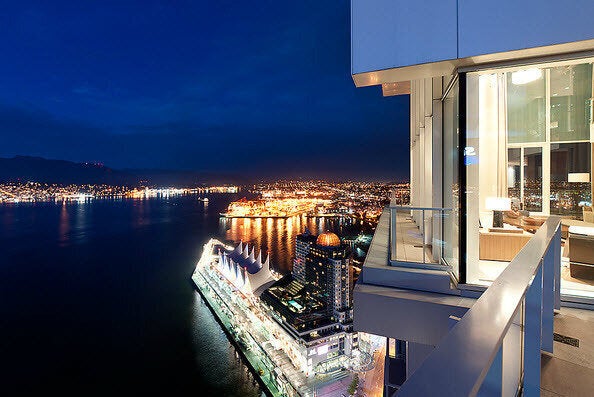 B.C.'s Most Expensive Condos (December 2012)