Joyce Murray visited The Huffington Post Canada's office in Toronto on Friday to outline her vision for the future of the Liberal Party of Canada.
Murray, MP for Vancouver Quadra and a former cabinet minister in the government of the BC Liberals, answered questions from readers on her proposal for co-operation with the Green Party and NDP and her support for the legalization of marijuana.
Her green views also extend to her thoughts on the Northern Gateway pipeline and regulating greenhouse gases.
Considering Murray's background, her ideas shouldn't come as a surprise. Before entering politics, she co-founded a successful reforestation company with her husband. That company has since expanded into other sustainability initiatives and employs more than 600 full time staff and 800 seasonal workers, according to the firm's website.
You can read the highlights from her meeting with the HuffPost editorial board below.
On why she's running for the leadership
"As the candidate from British Columbia and from maybe a non-traditional background with a tree-planting company, I'm interested in change in this party."
"I entered this race because I wanted to offer my vision of a sustainable society. I think it's the moral imperative of human beings to make sure the next generation has the opportunities that we've had. That's what sustainability is. Pretty simple, but somehow we don't see that reflected in the short-sighted decision making happening right now."
On if electoral co-operation with the NDP and Greens would make the Liberals look weak
"I think it makes the Liberal party look like the party of people for whom co-operation is important. I don't see that as weak, I see that as effective."
"That is how human beings achieve objectives, they work together, they collaborate with others. It's exactly what the public is not seeing happening in Ottawa, and not seeing happening between parties or amongst MPs or senators any more. And I think that is part of what turns people off politics. They think those are people elected to help make things better and what they seem to be doing is trying to punch each other out, metaphorically or actually."
"A new electoral system, especially one based on proportional representation, actually motivates and rewards collaborative behaviour. Think of a northern European country where there are several parties in a coalition government, it's not in their interest to try and sandbag the other party with dirty tricks if they want that party's support going forward."
"First-past-the-post rewards the party or the individuals that can do the best job of out-punching the other party, whether it's ethically or not ethically ... Whereas proportional representation is very different. Especially if you have some preferential balloting aspect. I know there are different systems, I'm not going to choose one."
On marijuana legalization and taxing pot
"The crime gangs control and regulate and profit from the product. And that's bad for society ... The last four attorneys general of British Columbia have been stepping up again and again to say let's stop the violence. Let's take this control and profitability out of the hands of gangs. I think that's a strong argument."
"And it's a health issue. If the crime gangs are regulating it, who knows what's in it? And some third of cannabis products are laced with more addictive substances like crystal meth."
"We would reduce the cost of policing and the court system with this futile cat and mouse game that's going on. And yes, there would be taxes that could be used for addiction services or mental health or housing for the homeless. It's a whole package, does it make sense or what?"
"The research shows that it is less harmful than tobacco and alcohol. Those are more addictive and create more damage. I don't encourage its use, but I think because the practical reality is that it is used, let's keep it out of the hands of children and let's make it safer and let's not have it fuel the power of the criminal underworld."
"Decriminalization does nothing to take it out of the hands of the gangs and regulate and control it where it belongs. So I don't see that as any solution."
"[Decriminalization] is a way to say this isn't something we encourage as a society, but I don't think that society is saying we encourage smoking tobacco, do we? The fact that we haven't made it illegal and driven it underground is not the same as saying, 'Hey, we encourage you to do this.'"
On possible U.S. opposition to legalization
"When both Colorado and Washington State out and out legalize I think that completely undermines the argument that the United States is going to be a big barrier to this. In fact, we get to watch what they do and how they do it and learn from their mistakes and get it right."
Story continues below slideshow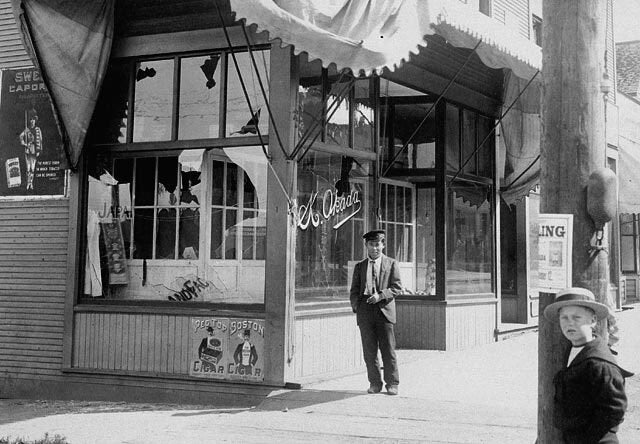 On if the Liberals can win
"We've had four consecutive elections where we've lost a lot of seats, and to think that we can guarantee a different result by trying essentially a business as usual strategy -- a new leader, some new ideas, try harder, communicate better, get a better team, put a new election platform together -- I don't think that's enough given the urgency of the challenges to our democracy with the Conservatives and the urgent need to change our electoral system."
On if the Liberals can make inroads in Alberta?
"[The] Calgary Centre [byelection] is a perfect example of how with one-time co-operation we would have had a different outcome, because there was 64 per cent (roughly) of the electorate that wanted a progressive member of Parliament representing them in that riding and they got a Conservative."
On selling the public on regulating greenhouse gases
"Things are different than they were when Stephan Dion ran on the Green Shift. We've seen a lot more climate anomalies and a lot more high-profile, hugely-costly extreme climate events around the world and right at home in North America. I think this is the time when people are going to see that if we don't put a price on carbon we are going to be incurring a lot of economic harm and we are going to be missing economic opportunities. "
On if Canada can move on carbon pricing without the United States
"It's in our interest now to get active regardless of what the United States does ... In my platform I propose a Canada-U.S. envoy, to connect Canada with what the United States is doing, so that as much as possible we can be working with the Unites States, not contradicting each other. But Canada is a sovereign country and we have to do what is in our interest, and our interest is to take action on this."
On her opposition to the Northern Gateway Pipeline
"The premise that our priority should be to dig up and ship the raw bitumen to Asia as quickly as possible is one I don't think should be the objective. Those pipelines are massive, expensive, long-term infrastructure that would lock in a business model that is obsolete. The amount of subsidy to the oil and gas industry to explore and develop the oilsands is simply not sustainable."
"There's a subsidy when there's pollution that's going into the public space for free. You guys don't dump your garbage in a public park because you don't want to pay to have it hauled away. But that's essentially what's happening with climate-harming gases."
"I think it's for the Americans to decide if it's a net benefit to them."
On what it's like being in race where certain candidates have celebrity status
"It's like being a businessperson and you have a competitor and you go 'OK, that's a challenge, now what am I going to do? How am I going to position myself, what am I going to offer, so I am presenting the best possible value?' I mean it's not always obvious and easy, but it's the strategic question the Liberal Party has to ask too."
"I think I bring something completely different. I'm outside of the establishment. I'm not central Canada, I'm not the Montreal-Toronto axis of leadership for the party. And I think the party is looking for change and I can bring change. I also happen to have the strength of someone who has proven leadership in the private sector and in cabinet. And I'm not shy to say so."
"Change does imply risks, but for the Liberal Party not changing is a huge risk. We cannot afford the same kind of outcome we've had in past elections if we believe that the current prime minister is bad for Canada, which I strongly believe."
"There may be some cheating, there may be some gaming the system. Human nature will be at play here, as it is in any operation like this."
"I'm going to keep focusing on what I have to offer, which is a vision that I feel passionately about and which I think is the right one for our country and our party. And to get the word out to as many people as possible to know that they have an opportunity to have change and defeat Harper in 2015."
This interview has been edited and condensed.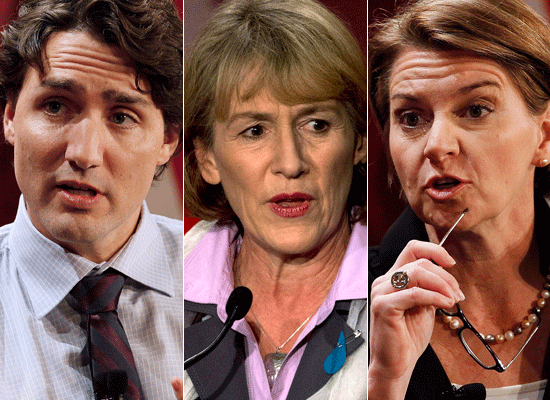 Liberal Leadership Candidates