While you were spending your Valentine's Day at a nice restaurant or relaxing at home with your partner or pals, Mariah Carey was one-upping you.
The notoriously demanding diva live-tweeted her V-Day celebrations, including her lengthy pampering process – which seemed a little unusual to us, but is probably nothing out of the ordinary for Mimi.
Mariah can be seen in fully applied makeup as she relaxes in an enormous bubble bath, surrounded by candles, flowers, Monogramed "MC" towels and a champagne flute.
Mariah flashed a smile and an enormous ring to the camera while she held her dog Jill E Beans, who decided to join her in the tub for a bit of a dip.
Later, decked out in diamonds and a slinky red dress, Mariah hit the town with husband Nick Cannon, tweeting a photo of them kissing in a horse-drawn carriage.
Awww.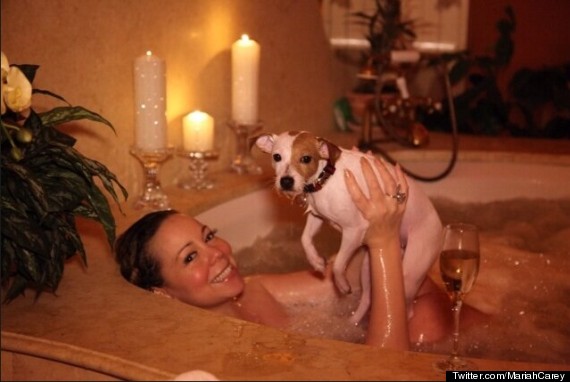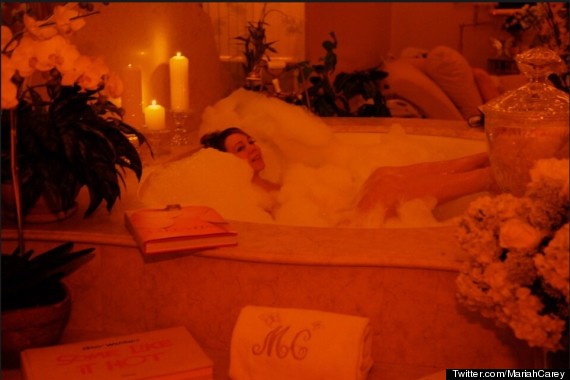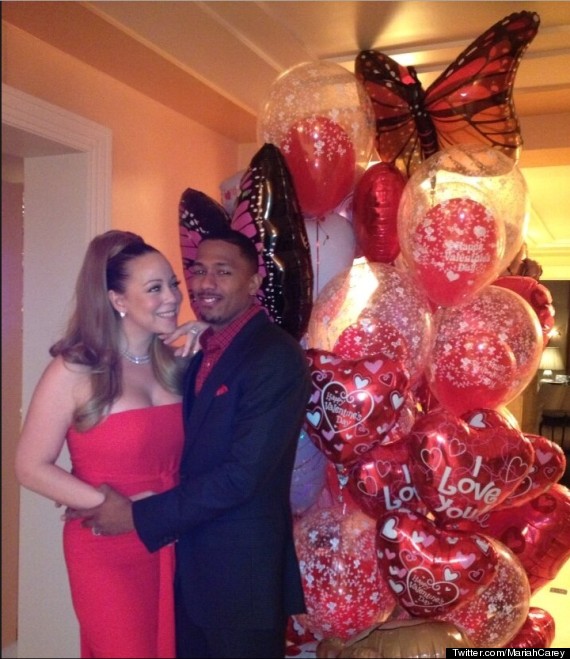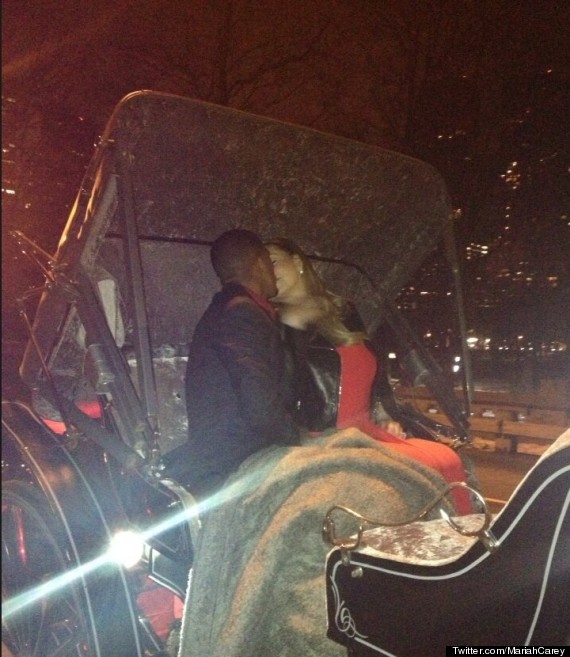 LOOK: Mariah Carey's Sexy Style Evolution
Mariah Carey's Style Evolution