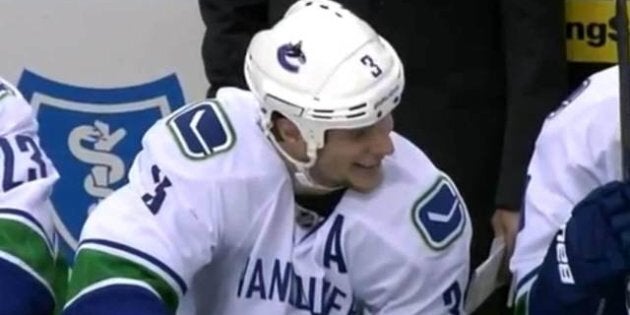 How do the Vancouver Canucks handle the pressure of big games? Simple: they laugh it off.
It's no secret that the Canucks play in a tough hockey market. They face the constant pressure of making it to the Stanley Cup final in a city where fans look at the players like demigods. The players don't just take it with a grain of salt; they knock it back with a smile.
Take Roberto Luongo, for instance. The goaltender has been dogged by his meltdown performance in the 2011 Stanley Cup final. At the start of this season, people thought he was on his way out of town.
But Luongo's taking it all in stride. In a CBC segment last week he made fun of his new status as backup to Cory Schneider and referred to host Scott Oake as "milt," another word for fish sperm.
And that's to say nothing of @strombone1, a hilarious feed he's all but confirmed is his.
Luongo's not the only one who approaches the game with a sense of humour. Cory Schneider has been noted for his impressions of teammates, and coach Alain Vigneault for his uncontrollable giggles.
Here are a few ways that the Vancouver Canucks keep things light and funny: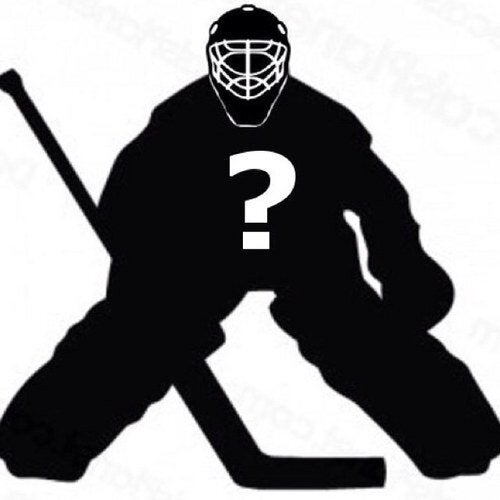 Vancouver Canucks Funny Moments
Keith Ballard Doesn't Like The Shootout
Fountain Tire conducted interviews with Ryan Kesler and Keith Ballard during a Canucks road trip and got some side-splitting answers.
Alain Vigneault Giggling Uncontrollably
Alain Vigneault has a hysterical response to an opposing player's impression of Kevin Bieksa.
Roberto Luongo Calls Scott Oake 'Milt'
Canucks goaltender Roberto Luongo has an interesting nickname for CBC host Scott Oake.
Roberto Luongo's Twitter Account "@Strombone1"
One of the great Canucks mysteries is the person behind "@strombone1," an account that often pokes fun at Roberto Luongo. The goaltender all but confirmed that the account was his in a January interview with the Vancouver Sun. Tweets include the following zinger: "Being a backup is a lot funner than I anticipated........."
Keith Ballard Is A Lousy Prankster
Keith Ballard tried to pull a fast one on Kevin Bieksa by hiding in his hockey bag. Ryan Kesler and Alex Burrows caught on to the trick quickly, stuffing the defenceman in a garbage can before he could leap out and scare anyone.
Ryan Kesler, Interview Bomber
Ryan Kesler made a habit of standing awkwardly in the background during TV interviews in the 2011 season. Once he offered Raffi Torres a bite of his pizza; another time he wore a goalie helmet to disrupt an interview with Cory Schneider.
Maxim Lapierre Dives Against The Boston Bruins
The 2011 Stanley Cup final was a trying time for the Canucks. They played fine at home but they stunk up the joint in Boston. Maxim Lapierre lightened the mood on the ice by pestering Bruins players such as defenceman Zdeno Chara when he bent over in agony at a simple tap.
Daniel and Henrik Sedin: 'Swedish Twins'
Some boys at a stag party got more than they bargained for when they ordered "Swedish twins." Little did they know that Daniel and Henrik Sedin would show up to dance in their hockey gear.
Alex Burrows Interviews Kevin Bieksa
Alex Burrows took a stab at journalism when he interviewed Kevin Bieksa about trade rumours that dogged the defenceman leading into the 2010-11 season. Bieksa later turned the tables and asked Burrows the tough questions.
Cory Schneider's Impressions
Goaltender Cory Schneider has some uncanny impressions of his teammates. His impression of Danish forward Jannik Hansen is probably the best, but he also does great version of Alex Burrows and coach Alain Vigneault.