 A fresh cup of coffee in the morning is a must-have for many of us, but drinking the same old cup of java day in and day out can get a wee bit boring even for the most staunch caffeine addicts. If you're looking to do something different with your cup of joe, here are some ideas on how to liven it up.
Check out a few ways you can get creative with your coffee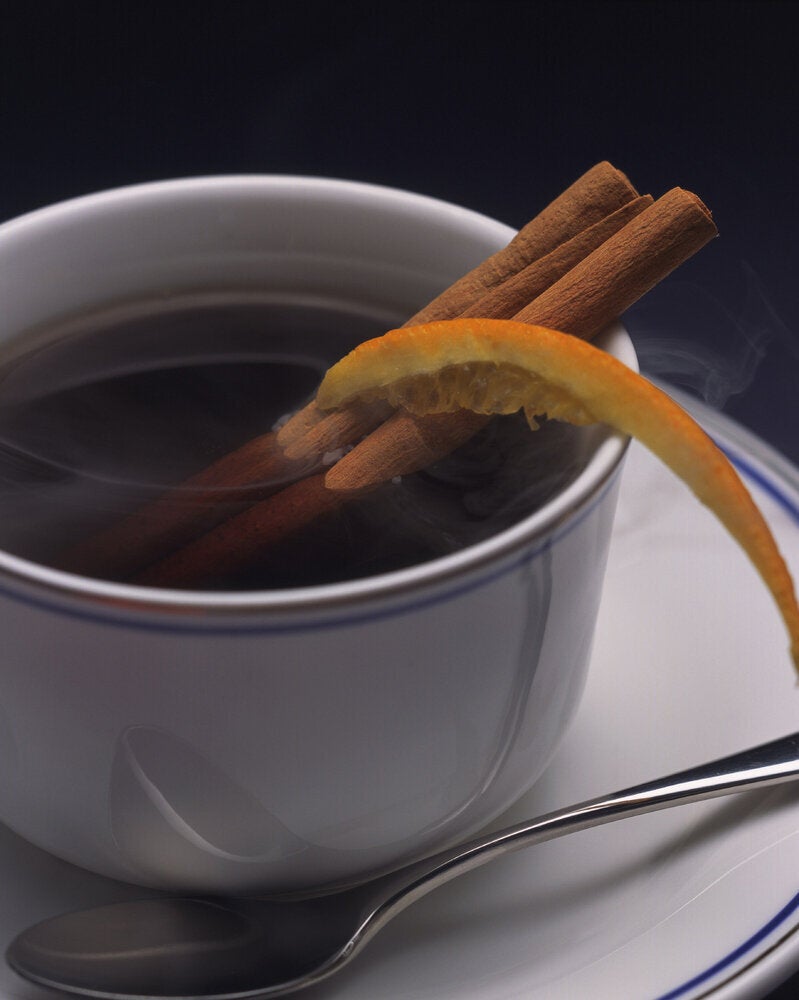 Step out of your coffee comfort zone
If your morning cup is lacking pizzazz, take a lesson from other cultures around the world who add some kick to their daily coffee with spices. Sprinkling some cinnamon into your brew is a simple and easy way to increase the flavour without adding the calories that sugar does. If you're really feeling creative, make a Middle Eastern-inspired cup of coffee by brewing it with cardamom, cloves, ginger and a fresh cinnamon stick. Other great spices to try? Nutmeg, fennel seeds, cocoa and vanilla beans all give coffee a robust and unique flavour.
Can't stand coffee without sugar? That doesn't mean you can't mix it up - try different sweetening tactics to take the bitterness out of your java. Show your Canadian pride by adding some maple syrup to your coffee, or try some hot chocolate mix to create a homemade Mocha. Brown sugar really changes the flavour of the brew, or you could take inspiration from Mexico, a traditional, unrefined brown sugar called piloncillo is added to coffee, giving it hints of a caramel smoke flavour. In Spain, they drink café con miel, which translates to "coffee with honey" - enjoy it with cinnamon to bring out the flavour of the honey.
Whether you have a dietary restriction or are just bored of bland milk, you'll be pleased to know that there are plenty of alternatives to cow's milk for your java. Adding coconut milk to your coffee gives it a rich and exotic flavour, and it's good for you too - coconut milk is full of vitamins, electrolytes and healthy fats. If coconut milk isn't your thing, try a soy-based or almond-based creamer. Both are available at grocery stores and health food stores.
Yes, those fancy lattes and cappuccinos at the coffee shop are delicious, but at close to $5 a cup, they can deplete your bank account fast. Save yourself some money by setting up an at-home barista station. All you need are some flavour syrups (available at the grocery store), a microwave to heat the milk and some sort of device to froth your milk with. You can purchase a hand-held frother or battery-powered whisker from any home store for around $20.
Coffee isn't just a morning pick-me-up - it can also be used to make a great dessert that you can serve to guests or enjoy on your own when you're feeling indulgent. A light and frothy coffee mousse can easily be whipped up with coffee, melted chocolate, heavy cream and some sugar. Feeling like a kid? Simply add a scoop of vanilla ice cream to your cup of coffee for a simple but delicious dessert.
Get more than just a caffeine buzz with a delicious alcoholic coffee creation. Coffee and baileys is a great way to warm up or start the day. An espresso martini can set you up for a great night out - it's made up of 1 oz espresso, 1 oz vodka and 1.5 oz Kahlua. Or, try an alcoholic coffee milkshake by combining coffee, vodka, Kahlua and ice cream in the blender. Yum!
Not interested in fancy cocktails and slushy drinks? Beer lovers are in luck too - try sampling an espresso-flavoured stout for that coffee flavour. Espresso stout brews are available from independent breweries across Canada, such as Calgary's Big Rock and Whitehorse's Yukon Brewing.
There's something new brewing at the Nabob Coffee Co. Find out more at nabob.ca