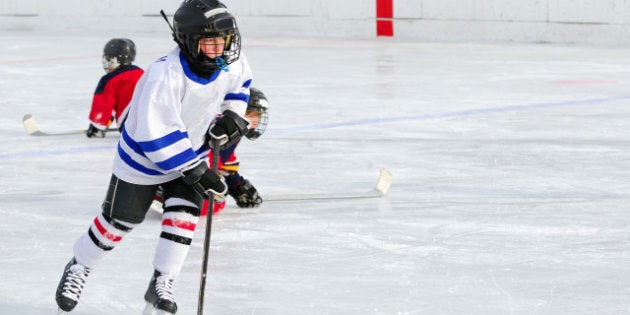 Hockey moms and major junior players are slowly turning to cut-resistant socks after an NHL star had his Achilles tendon sliced by a skate blade.
One Windsor, Ont., hockey shop told CBC News it began receiving requests for Kevlar socks almost immediately after Matt Cooke of the Pittsburgh Penguins accidentally cut Erik Karlsson of the Ottawa Senators a week ago.
Kevlar or cut-resistant socks make it more difficult for a skate blade to slice the sock and a player.
Stephanie Moniz experienced a scare of her own this month.
Her 12-year-old son plays for the Erie North Shore hockey team and was cut through his socks in a game Jan. 29. The gash required 14 stitches.
"Thankfully, it was on the side of his calf and no tendons were cut and thankfully there was no permanent damage," she said. "The first thing I did was go out and buy the Kevlar socks for both my boys — the other is 14 and plays travel."
Brian's Custom Pro Shop ordered a handful of pairs to start the hockey season and sold out. Now, it's waiting on a back order to fill requests for high-tech socks.
Jessica Heron's son plays on a local travel team and she was shopping for the socks Wednesday.
"I think safety comes first for any mom," she said. "I'd put the money out for my kids to be safe on the ice. Safety's first, fun comes second."
Junior players changing their socks
The Karlsson injury also changed the perspective of some Windsor Spitfires of the Ontario Junior Hockey League.
Three players currently wear cut-resistant socks. Tough guy Tyler Bilcke is one of them.
"I never really thought of the safety thing until the whole Karlsson incident, but for sure, it's a smart idea," he said. "For me, it's comfortable and it's safe. There have been times guys on the team have taken a hit to the leg and the [cut-resistant] sock has protected them."
Players are not required to wear them but the Spitfires' equipment manager, J.R. Grant, said they have come in handy.
"It's player preference and if they feel comfortable in them, then they should wear them to help protect ... where it's vulnerable, from the back of the shin pad and under the skate tongue," he explained.
Usually, players begin to employ protective measures like a Kevlar sock when a teammate is injured by a skate blade. For example, more than 50 percent of the Carolina Hurricanes now wear cut-resistant socks after seeing injuries of this nature suffered by defenceman Joe Corvo, forward Chad Larose and goalie Cam Ward.
Hurricanes senior director of communications Mike Sundheim told CBC Sports that no Carolina player has suffered a cut while wearing cut-resistant socks and predicted the number of players who wear them increase after the Karlsson incident.
Some say socks uncomfortable
Not everyone is convinced. High school hockey player Rob Lavoie in Windsor will stick with traditional socks.
"It's just an accident. It could happen to anyone," he said. "Just because one person [is hurt], it shouldn't affect a lot."
Brady Vail of the Spits also refuses to change. He says cut-resistant socks aren't comfortable.
"One hundred per cent, I want to feel as comfortable as I can on the ice," he said. "I don't want to be uncomfortable. I want to play to the best of my ability."
Some pro shops don't even stock the socks.
"Moms might panic and want to buy them, but usually with the cost and uncomfortableness, people won't wear them," said Mike Allen, who owns Maximum Edge. "It's not a new product on the market, they've been out for a few years. But we've tried them before and they don't really sell that well."
The sock is too costly and over-the-top for some hockey programs.
"I am of the belief that our players are over-protected, hence the lack of respect for each other. Rule makers have created a game that is simply too fast," said Windsor Lancers hockey coach Kevin Hamlin. "Fast is not always better and there isn't enough protection to properly outfit athletes in high impact sports such as hockey.
"The problem with teams providing this is cost. In a climate where teams are looking for ways to cut budget items, this is hardly an item that our players have to have. I'd rather spend money on sticks, as an example." Most cut-resistant socks cost upwards of $40 per pair.
Bauer category manager of performance apparel, Beth Crowell, told CBC Sports last week that a big part of getting more players, recreational or professional, to wear the sock is education that there are socks out there that will help.
The Bauer elite performance skate sock is 60 percent Kevlar fibre for cut resistant protection.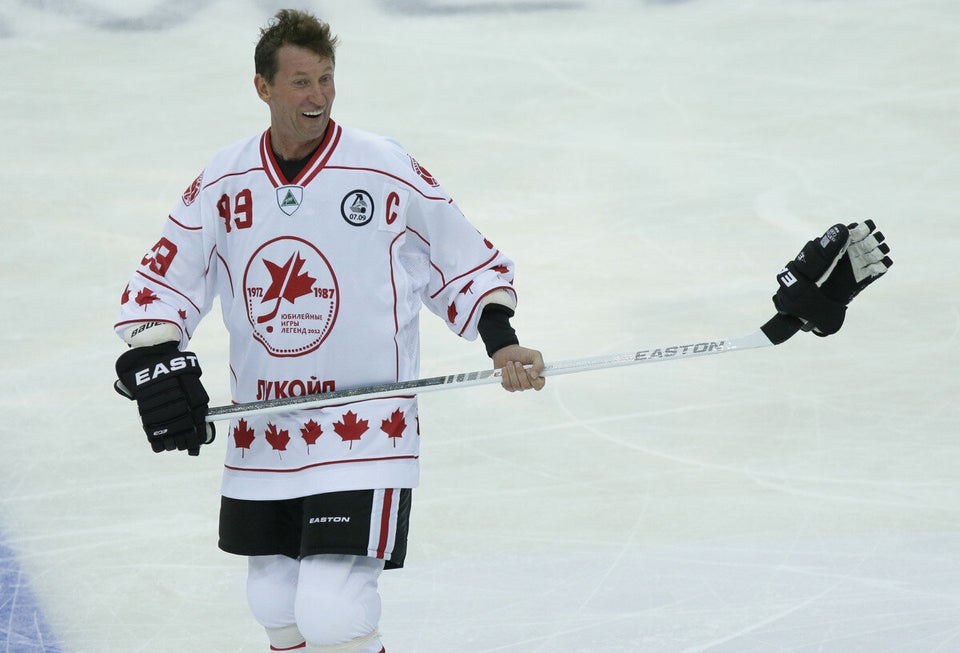 The Greatest Canadian Athletes