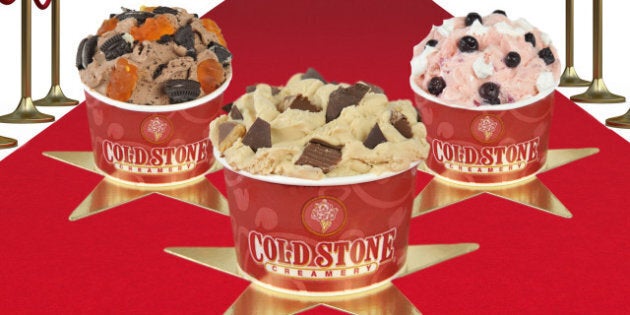 With the 2013 Oscars on everyone's minds, there's a focus on printable ballot sheets and the glamourous red carpets — but we have your taste buds covered.
From a health perspective, we obviously don't recommend stuffing your face with all nine flavours in one night, but a little can't hurt. Yes, ice cream can be filled with sugar and fat, but one study even suggests some ice cream can strengthen bones and provide protein, according to MobileLifeToday.com.
Other options for your award-watching pleasure could include anything from the obvious (popcorn) to the extreme (a stolen loaf of bread representing Jean Valjean's pivotal error. Do you have fun recipe ideas for Oscar night? Let us know in the comments below.
Hungry yet? Check out these nine flavours: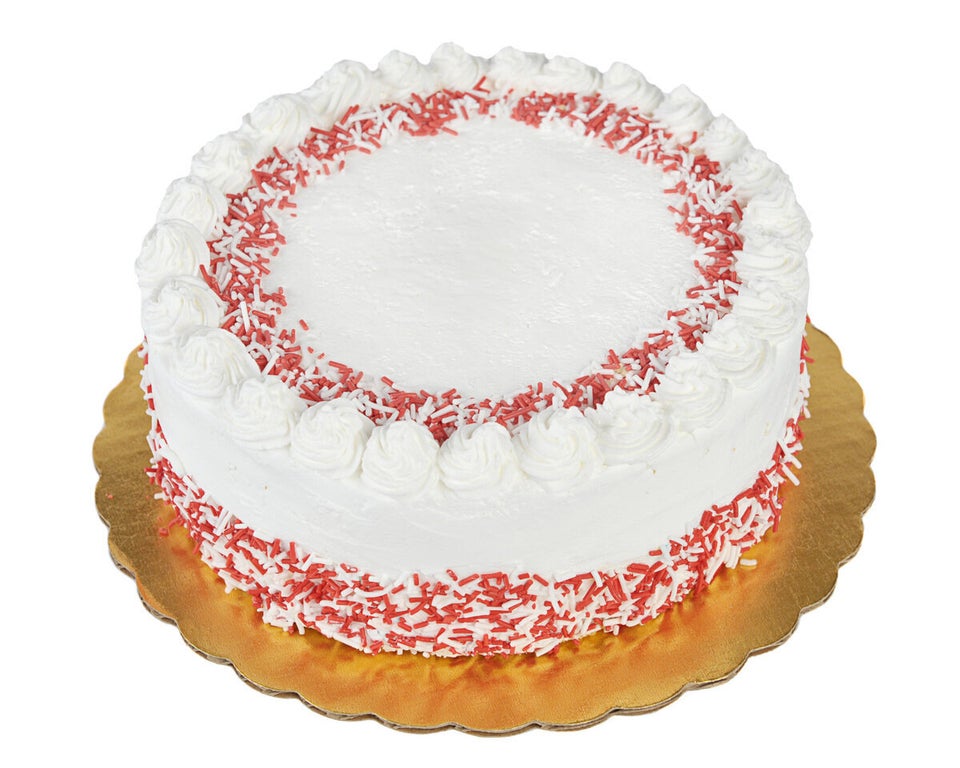 9 Oscar-Inspired Ice Cream Flavours
ON THE BALLOT: Cake Batter Confetti
This has to be our favourite, just because of all the Canadian love. Inspired by 'Argo', this cake creation includes layers of Devil's food cake in cake batter ice cream, wrapped in a creamy white frosting and topped off with sprinkles. It's only missing the maple syrup.
ON THE BALLOT: Richard Parker
Celebrate 'Life Of Pi'' with Oreo cookie pieces and orange gummy bears. But beware, we hear this ice cream attracts animals, often tigers.
Beasts Of The Southern Wild:
ON THE BALLOT: Oh So Dreamy
Sometimes, all you need to do is take a step back from reality. The ice cream bar is made with French vanilla ice cream, surrounded by a chocolate and almond shell.
ON THE BALLOT: Strawberry Passion
'Amour' is all about love, so why not celebrate this feeling with strawberries and cream? The ice cream cake is topped with strawberry frosting and finished with a graham cracker crust.
ON THE BALLOT: Midnight Thirty Delight
Turn off the lights and get comfortable. 'Zero Dark Thirty' is about suspense and detail — which is exactly why this cake include layers of chocolate cake, chocolate ice cream and chocolate fudge. Yes, it's all about the chocolate details.
ON THE BALLOT: The Eagles
You may have a plan in life, but 'Silver Linings Playbook' is all about those plans going astray. But mint ice cream and chocolate chips? Those never steer you wrong.
ON THE BALLOT: Django Unchained
Django and Dr. Schultz are on a quest, so they probably need that caffeine. This 'Django Unchained' ice cream comes with Tim Hortons' Double Double Coffee ice cream and Reese's Peanut Butter Cups. We're not sure if you'll get more energy from the coffee or the sugar.
ON THE BALLOT: American Legend
It's all in the flag: Strawberry ice cream, blueberries and frosty whipped cream. Also, we're entertained just trying to imagine the man himself, Lincoln, eating a cone.
ON THE BALLOT: Crepe Ice Cream
'Les Miserables' is set in France, so it only make sense to eat French vanilla ice cream and cake that tastes like crepes. Though none of those ingredients seemed readily available in the slums — are we right, Valjean?