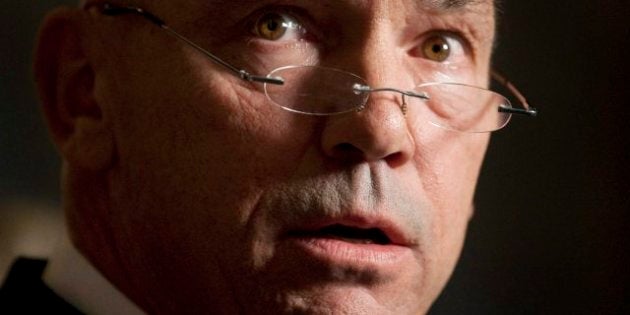 MPs on the House of Commons public safety and status of women committees are hearing back-to-back testimony today from the RCMP Public Complaints Commission and RCMP Commissioner Bob Paulson on recent reports on workplace harassment in the force.
On Feb. 14, a report from the complaints commission found that the RCMP has a bullying problem that needs to be countered by better training and record-keeping.
The commission launched its investigation in November 2011 in reaction to widespread reports from female Mounties about systemic sexual harassment.
Commission chairman Ian McPhail said about 90 per cent of the complaints examined for his report involved bullying. Only four per cent of the complaints dealt with sexual harassment.
At the same time, the RCMP released its action plan to combat sexual harassment on the force.
The status of women committee heard from other RCMP representatives in November, as part of its ongoing study of workplace harassment issues.
On Feb. 13, New York-based Human Rights Watch researchers who had visited visiting 10 communities between Prince George and Prince Rupert, B.C. – along the province's "Highway of Tears," where 18 women have disappeared over the past several decades – issued a damning report suggesting abuse of aboriginal women at the hands of RCMP officers, including allegations of police threats, torture and sexual assault.
That report called on the federal government to launch a national inquiry into the RCMP's conduct.