 Are you enamored with your morning cup of joe? You're not alone - coffee is a beverage that's enjoyed throughout the world in so many different forms. Europeans are the highest consumers of coffee, with the Scandinavian countries of Finland, Norway and Iceland enjoying the most java per capita in the world. But that doesn't mean that the rest of us are slacking off in the coffee department - here are some ways that coffee is enjoyed by different cultures around the globe.
How Coffee Is Enjoyed Around The World. Slideshow text follows for mobile readers.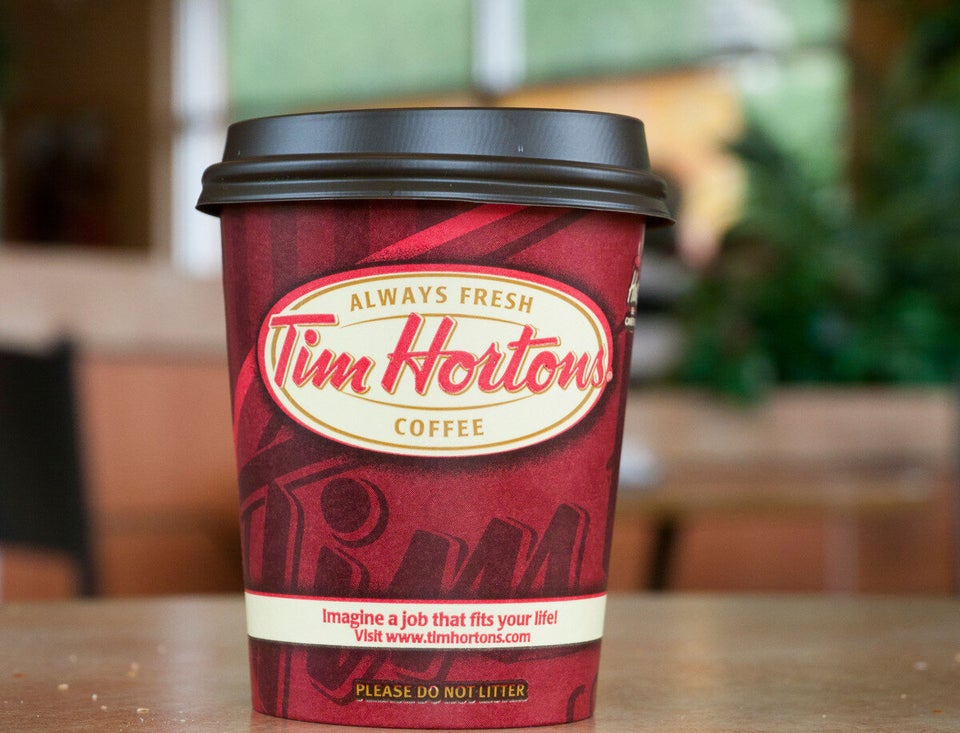 How Coffee Is Enjoyed Around The World
There's no doubt that Canadians love their caffeine. In fact, Canadians consume the most coffee per capita of any country outside of Europe and a whopping 88 percent of Canadians say they drink at least one cup of coffee. It's not surprising, really, since the Tim Horton's Double Double - made with two creams and two sugars - is practically our national drink ... besides beer, of course.
With a coffee shop located on pretty much every city block in the United States, it's no wonder that Americans are constantly buzzing on a caffeine high. As the birthplace of the North American west coast coffee culture that began in the 1990s, Americans are famous for creating fancy coffee beverages like the Macchiato. Those who prefer their java without all the added sugar needn't feel left out though; the Americano, which consists of espresso and hot water, is a good alternative for people who like to keep it simple.
There's a reason Turkish coffee is famed throughout the world - the Turks were enjoying a vibrant coffee house culture as far back as the 1500s, long before the first specialty coffee shops gained popularity in North America. The Turks like their coffee strong, dark and sweet, with the grounds settling at the bottom of the cup. When you polish off your coffee, don't toss the grounds - they can be used to tell your fortune.
Feel like royalty in a plush coffee house in Vienna, where elaborate and elegant cafés are a huge part of the country's cultural heritage. Do like the locals do and order a wiener mélange - fresh coffee served with steamed milk and topped with frothy milk foam. Coffee houses stay open late here, so they make a perfect spot to unwind in after a concert.
Brazil produces roughly 40 percent of the world's coffee so it's no surprise that Brazilians love their brews. Here, the café com leite - double strength coffee served with plenty of hot milk - is the drink of choice in the morning. In fact, coffee drinking is so prevalent here that it's even served to school kids ages five and up. Another Brazilian favourite is cafezhino, a strong and dark coffee that's served with lots of sugar.
Enjoy the French influence in Vietnam, where coffee is served strong and hot in a small drip filter that slowly fills up your cup with fresh coffee. Vietnamese coffee is traditionally served with a few tablespoons of sweetened condensed milk, giving it a rich and sugary flavour that makes it taste more like a dessert than a beverage.
Convenience is key in the fast-paced culture of Japan, and the easiest way to enjoy a fresh brew here is from a vending machine. In true Japanese style, canned coffees are served hot or cold on every street corner for a few yen. Your vending machine coffee comes with or without milk and sugar, so make sure you pick the right one right off the bat.
Café de olla is the official caffeinated drink of Mexico. Traditionally served from a clay pot (hence the name,) this dark roasted coffee is filtered with a fine strainer or cheesecloth, then served with piloncillo, an unrefined brown sugar that's got a smoky and caramelly flavour. It's also common to enjoy your café de olla with a cinnamon stick for added flavour.
While the coffee aficionados of the world all seem to prefer dark, strong roasts, Norway has a different take on coffee. They flavour light roasts with a unique and tangy flavour. It's a bit of an acquired taste but one that you should give a try anyway ... after all, Norwegians are the second largest consumers of coffee in the world so they must be onto something, right?
The morning cup of java is practically a religion for Cubans, so visitors here must make sure to enjoy one of the local brews. Don't be in a hurry about it either - morning coffee is meant to be a leisurely event spent socializing with friends and family. Like you coffee sweet? Order a Café Cubano (also called a caficito), which is an espresso brewed with sugar. If you don't have a sweet tooth, try a Coradito, which is espresso topped with steamed milk. The best place to enjoy a cuppa is in the home of a local family, but if that's not an option, one of the many elegant cafés in the classically romantic capital city of Havana will do.
When in France, do like the French do and order a café au lait, a fresh cup of delicious, strongly-brewed espresso with steamed milk served either on the side or in the cup. Enjoy it in style in a sidewalk café in Paris - you'll feel very European. Just don't expect it to come in an American-sized portion - the French serve everything in moderation.
Over the last few decades, New Zealand has been refining its coffee culture and these days, the Kiwis have it down to an art. If you want to seem like a local in this down under country, be sure to order a flat white - their signature brew is composed of one third espresso, two thirds steamed milk and a touch of froth. If you prefer your coffee without milk, you can try a short black (a shot of espresso) or a long black (similar to an Americano.)
Considering it's the birthplace of espresso, it's almost a sin to visit Italy without trying its signature caffeinated beverage. A regular shot of espresso is one of the most popular drinks here, but if that's not really your style, treat yourself and your taste buds to a café con panna - fresh espresso topped with a perfect portion of sweet whipped cream.
The Portuguese like their coffee strong, so if you're up to the challenge be sure to order a Bica - a shot of tart espresso served in a demitasse cup. The drink was named from the acronym of "Beba Isso Com Açúcar" (literally, "drink this with sugar") and it you're not accustomed to strong brews, you may want to take the advice.
Historically speaking, Ethiopia is where coffee was first discovered, and these days it's still an important part of the culture. But drinking coffee in Ethiopia isn't just a matter of ordering at a counter - it's a full-on cultural experience. The Ethiopian coffee ceremony is a spiritual practice that encompasses every step in the process from the roasting of the beans to the eventual serving of the drinks, and not surprisingly, it takes several hours. You won't be disappointed with the results though - coffee is often brewed with an array of spices and flavours like cinnamon, cardamom, cloves, honey or butter, giving it a rich and unique flavour.
There's something new brewing at the Nabob Coffee Co. Find out more at nabob.ca